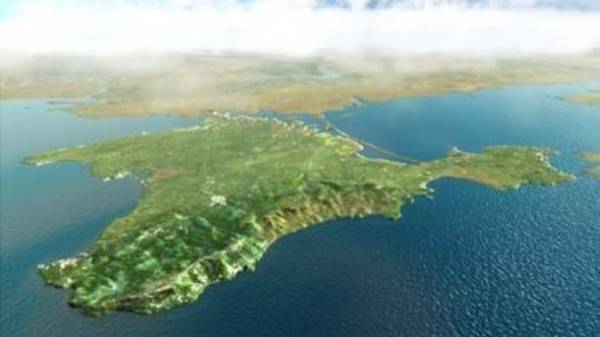 Russia occupied Crimea is perceived as a military-political springboard to keep control of the black sea region. About it in his column for "Apostrophe" wrote the coordinator of group "Information resistance", MP Dmitry Tymchuk.
According to him, Russia sees Crimea as a military-political springboard.
"That is, stuffing his troops, it shows that Russia in the region has a very strong position militarily. The same applies to the increase of the Navy in the Black sea. For a start, they have a very strong foothold with the air defence system, referring to the Crimea, stuffed his troops. Now there is formed the 22nd army of troops that were transferred for three years on the territory of Crimea. Now is the time to increase and surface, the underwater component", – Tymchuk wrote.
He also explained that the presence of Russian troops in the Crimea does not play a big role for dominance in the region.
"Despite all efforts, the efforts of the Russians for supremacy in the sea, you need to understand that the Black sea is rather adverse to the theater of operations in the event of any armed conflict. The black sea is a closed and very small. Accordingly, those weapons systems that have the Russian Federation and NATO countries — completely cover the Black sea. Roughly speaking, these systems need to be installed on the shore and shelling the entire area of the Black sea. That is, BSF and all the naval presence of Russians in this region does not have much sense.
As told Ukrainian General Igor Romanenko, for the Kremlin, the protracted war in the Donbas is a method of influence on Ukraine. According to him, any deterioration of the situation in the Donbass due to the political circumstances.
Comments
comments