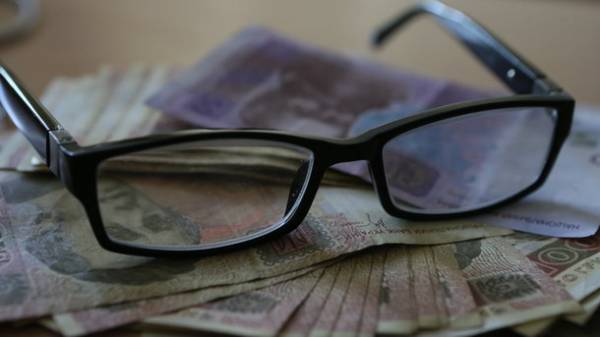 The national Council of reforms supported the government pension law reform, but offered his amendment. This was stated by Minister of social policy of Ukraine Andriy Reva, transfers "112 Ukraine".
"There are different thoughts, different opinions. But in the end, the national Council of reforms supported the government's pension reform bill. This was made certain proposals to be considered at the government meeting. If passed, the bill in a new form in the final version goes to the Verkhovna Rada", – said Reva.
He also said that the proposals of the national Council does not change the essence of the bill.
"I want to refer to the Prime Minister: he said that for a day or two, these changes will be adopted and the bill will give to the Verkhovna Rada of Ukraine. Basic position of the law remain unchanged. All proposed changes are in the nature of clarification of separate positions of the bill, but the fact they do not concern – they will not change the basic principles of the bill," said Reva.
He believes that in a day or two a bill will pass in the Verkhovna Rada.
"It will be registered in the Verkhovna Rada, will be submitted for consideration to the committees starting with the Committee for social policy, will be considered by the Committee and then with the conclusions of the committees will be submitted to the session hall and will be considered by the deputies in accordance with the procedure and regulations of the Verkhovna Rada of Ukraine.
The Minister believes that the bill can take before the parliamentary recess.
Recall that the pension reform increases the retirement age, but introduces requirements insurance experience: for retirement at age 60 will need to have 25 years of experience. If you experience 15 – 25 years of retirement will be to go in 63 years, less than 15 years – 65 years. People who have no insurance experience, can apply for social assistance upon reaching the age of 63. The amount of assistance will be determined on the basis of the family income of the pensioner.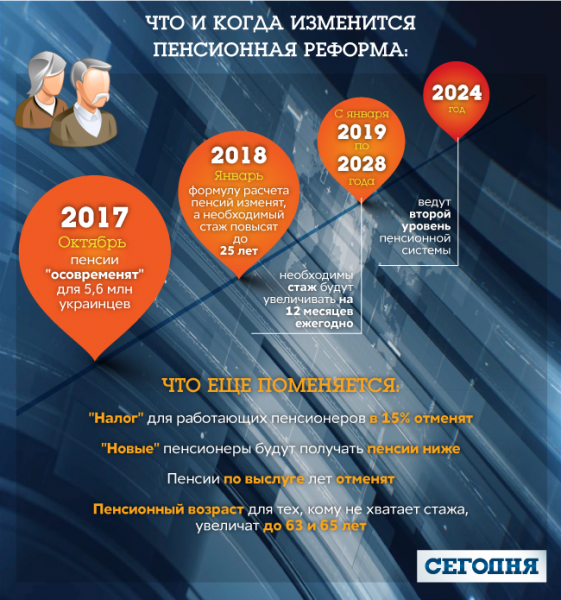 All of the minimum insurance period will increase by 1 year every 12 months until 2028. Thus, from 2028 to retire at 60 will need to have 35 years of insurance experience.
The reform also cancels the appointment of civil servants pension for years of service and enters a single formula for calculating pensions, which binds it to the volume of contributions to the Pension Fund for life.
In the framework of the pension reform is also planned from October 1 this year to increase pensions, and to abolish the taxation of pensions to working pensioners.
Comments
comments