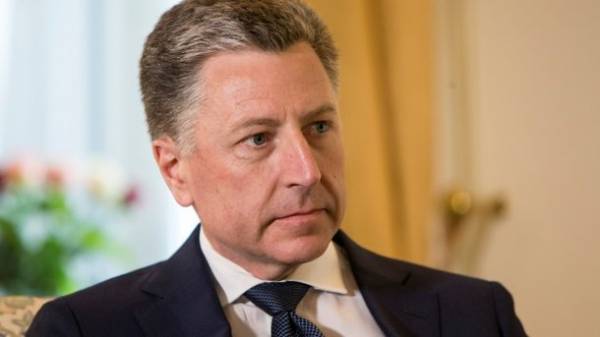 The US special envoy to Ukraine Kurt Volker believes sanctions against Russia are not effective enough. He stated this in an interview with DW.
According to him, the Kremlin feels the sanctions effect, but not enough for the liberation of Donbass.
SEE ALSO
Ukraine is a priority: Merkel explained how to get rid of Russia from sanctions
"The fact that Russia is worried by them and seeks their cancellation, suggests that the Russians have their effect, the sanctions are bothering them. At the same time Russia does not withdraw its troops from Ukraine. So in this sense they were not fully effective and did not affect decision-making in Russia", – said Walker.
We will remind, recently the U.S. Treasury Department imposed new sanctions against the Russians for the contacts with the DPRK. In turn, Russia has stated that they are preparing retaliatory measures against Americans.
Comments
comments