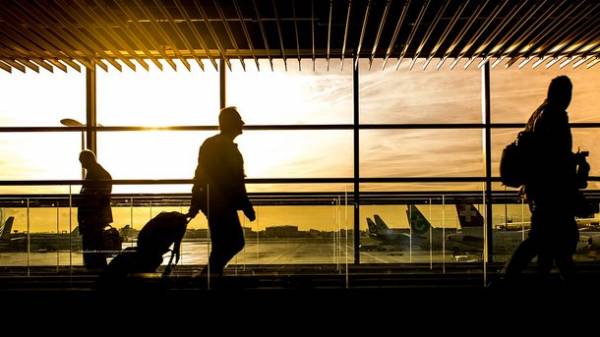 In January – July 2017 the volume of passenger traffic Ukrainian airlines increased in comparison with the corresponding period, 2016 36.7% and amounted to 5817,1 thousand people, including international 38.4% and amounted to 5298,2 thousand. About it reports a press-service of the Ministry of infrastructure of Ukraine.
The Ministry said that passenger traffic through the airports of Ukraine increased by 32.6% and amounted to 8 995,3 thousand people, including in international traffic by 34.3% and amounted to 7 937 thousand.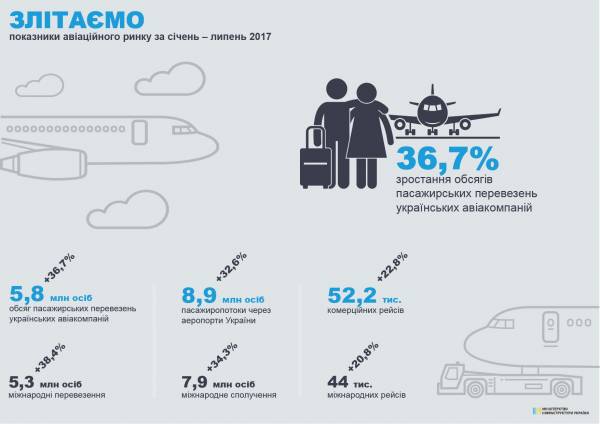 During January – July 2017 Ukrainian airlines performed 52.2 thousand commercial flights (an increase compared to the corresponding period of 2016 – 22.8%), including international 44 thousand flights (growth – by 20.8%).
We will remind, the Minister of infrastructure Vladimir Omelian said that the low-cost airline Ryanair will begin to fly in "Borispol" in 2018. According to the official, negotiations with the airline continue.
Comments
comments