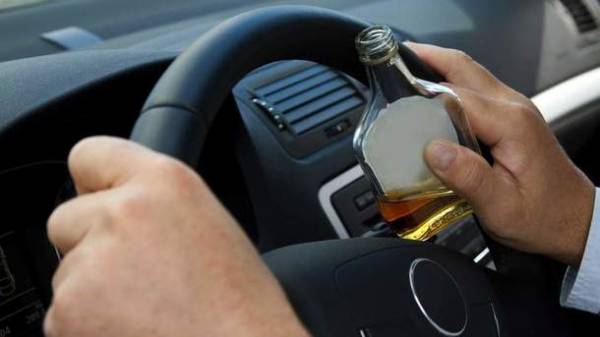 A year ago in Ukraine, the penalties for drink driving have increased up to 10 thousand hryvnia, but the Ukrainians not only have less to eat behind the wheel, but even increased their activity. So this year alone, police made 46 thousand protocols on drunk drivers. Until now, the cause of every fifth death on the roads – drunk driver, reports TSN.
Now the severity of the punishment offered to increase depending on the number of ppm in the blood – for example, 2 ppm can cost 40 thousand hryvnias and three years without the right of driving. The same danger if the driver refuses to undergo a breath test.
But drug experts oppose such a gradation. Supposedly, the alcohol concentration of, say, 0.5 ppm for one can be quite serious intoxication when the wheel is in any case can not sit down, and for some it's a comfortable state. But one thing is clear — the authorities consider it necessary in the near future to dramatically increase the punishment for drunk driving, as well as introduce it for criminal liability.
We will remind that recently in Ukraine significantly increased fines for Parking in areas for people with disabilities.
Comments
comments