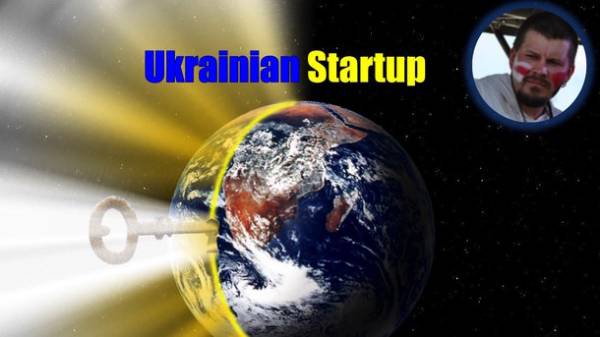 Polish musician and Pro-Ukrainian activist Arthur Prosowski showed by specific examples that the Ukrainian business-projects in demand in neighboring Poland, and told how talented Ukrainians used the opportunity to realize own creative projects.
"The fact that the Ukrainian programmers Europe is ready to pay big money – has long been a known fact. People who have been in the IT business, often travel to Poland and starting a coworking offices, develop their companies and then confidently move in the direction of the European IT-services market. Talented Ukrainian programmers unable to open your company in Poland for only a week," says Prosowski.
Pole Arthur Prosowski also notes that the Ukrainians are no less talented in the food, travel and beauty business, and named the most interesting, in his opinion, successfully implemented creative projects of Ukrainians in Poland.
Ukrainian confectionery in Krakow
"Confectionery brethren of the Dnieper, moved to Krakow, has been an enormous success among ordinary poles and has been in the spotlight of critics. They opened their own pastry shop one winter," says the Polish musician.
According to him, start a business in Poland is quite easy, because with the fact that in Ukraine it is called bureaucracy in Poland everything is much easier. Prosowski notes that at first it will be impossible to afford employees, but, if you put in a specific example of confectioners of the Dnieper, their business is picking up at a frantic pace, there are lots of customers and positive reviews from culinary critics.
Tours to Ukraine for the poles
"In the early 2000s, the poles wanted to travel to Ukraine, but local firms were afraid to arrange tours because of poor infrastructure and lack of knowledge of the area. Therefore, the Ukrainians took matters into their own hands, says Prosowski. – I know one Ukrainian who built up the business, arranging tours to his native country while still a student of one of the most prestigious Polish universities. She began to acquaint the poles with Ukraine. The guide opened his own firm and quickly became popular among tourists from Krakow," he says.
A unique center of aesthetics and massage
"A quarter of a century ago, when Ukraine had just gained independence, the unstable economy has forced many citizens to go to Poland and live there illegally, but even that did not stop the Ukrainians to achieve success in the development of their own business," says Prosowski.
He puts the example of the Europe-renowned Ukrainian masseuse Lyudmila Petrenko, which 25 years ago was staying in Poland without a passport, and now owns the center of aesthetics in Krakow and is the author of a unique technique of massage in the mix with the Chinese gymnastics tai Chi. Now Ukrainian is developing its own brand and franchise.
Prosowski noted that he had named only a few striking examples. The musician says that the main problem of successful implementation in Poland for Ukrainians is that people get critically little information about the opportunities offered by the EU for development of small and medium – sized businesses- so many talented people go to the "black work", knowing nothing about real opportunities to work within the rules, to pay taxes and open your own business.
Comments
comments