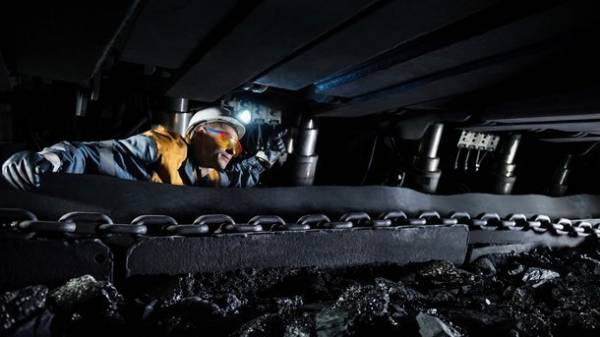 The Ministry of energy and coal industry of Ukraine adopted a decision to increase sale prices of public coal to 2200 UAH per ton (earlier than 2000 UAH), which will reduce the dependence on imports of hard coal by increasing the coal production of G grade in Ukraine.
This is stated in the minutes of the meeting of the Ministry posted on the website.
SEE ALSO
Boris Kolesnikov: "Replacing coal, I think, will not be the next 25-30 years"
The paper reported that the price of coal increases based on the rising prices of coal on external markets. It is also noted that this decision will allow to neutralize threats to energy security of the country, that is, solve the problem of import of anthracite due to the increase in coal production at state mines.
Earlier Minister of energy Igor Nasalik has announced plans to increase coal production to gossipto 2019 to 11-11. 5 million tons. He explained that in 2018 discusses the allocation of an additional UAH 2 billion for mine equipment. According to the Minister, these measures will fully replace imports of anthracite and provide an opportunity to bring the mine to self-financing.
SEE ALSO
Ukrainian coal mining enterprises can compete with the West: what do we need
Recall, 27 August, Prime Minister of Ukraine Vladimir Groisman said that the coal industry is a strategic sector of the national economy. According to him, the development of the coal industry needs to achieve energy independence and economic growth of the country.
Comments
comments