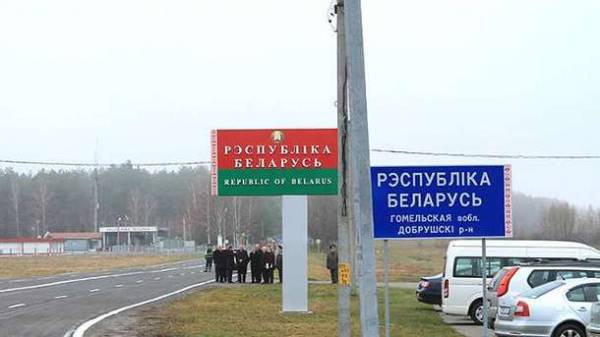 Joint Ukrainian-Belarusian demarcation Commission at the meeting in Minsk sums up the results, discusses the main areas of work for 2017-2018, and also considering the adoption of the Road map for the demarcation of the border between the two countries.
"The parties to constructively discuss the possibility of signing a "road map" for the demarcation of state border between Ukraine and Belarus", – reported on the website of the Embassy of Ukraine in Belarus on Wednesday.
SEE ALSO
Russia wants to discuss with Ukraine the issue of the border – foreign Ministry
The report also stated that in the agenda – summarizing the activities of the joint Ukrainian-Belarusian demarcation Commission in previous years, the discussion of the main directions of activities for 2017-2018, parameters and terms of the organization of the field demarcation work on the removal of the state border on the terrain and locations of boundary markers to separate sections of the state border.
The work of the Commission will last until September 1.
Earlier, Prime Minister of Moldova Pavel Philip called upon Ukraine to expedite the appointment of its representative to the joint Commission for the demarcation of the border between the two countries.
Comments
comments