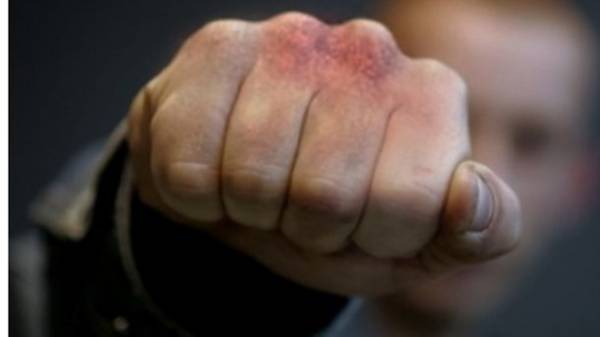 In the academic town of Lublin three men and a woman demanded money from a student from Ukraine, and then beat him. This was reported by "Polish radio".
In the night from Saturday to Sunday, the 25-year-old Eugene touched the three men and one woman in a drunken state. First demanded money, and when it turned out that the student has no money, he wondered where he was from. His assailant turned vulgar; the student has explained that he is a pole, who came from Ukraine. After that, Eugene punched in the face. When he was lying on the ground, the attackers asked him if he wanted another blow, but the student could not speak for the blood in his mouth. He was hit again.
Note that the victim is studying by correspondence at the faculty of veterinary medicine.
SEE ALSO
In Poland, brutally beat the Ukrainian, who took over the Russian media
The press Secretary of regional police commander, Renata Laska-Rusek confirmed for the publication that one of the attackers has already been arrested three months, he is suspected of robbery. This 39-year-old resident of Lublin, who was already serving a sentence for crimes against life and health, spent several years in prison. Police also found the data of the second of the attackers.
As reported by Renata Laska-Rusek, the beating of a student from Ukraine was not a crime motivated by ethnic hatred.
Earlier it was reported that in Lublin (Poland) three people have beaten the 23-year-old Ukrainian woman because of her nationality.
Comments
comments