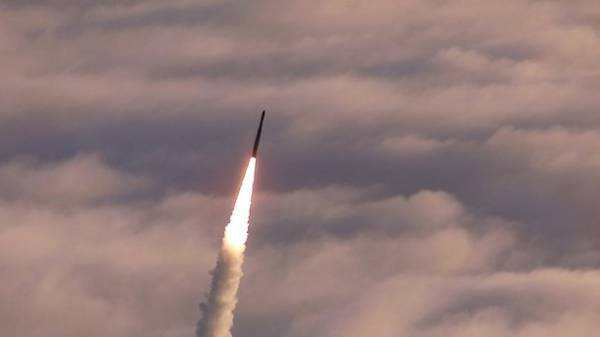 Ukraine strongly condemns the launch, the DPRK Intercontinental ballistic missile, which posed a serious threat to Japan. It declares the Ministry of foreign Affairs of Ukraine.
"It (the rocket launch – Ed.) it was a challenge to all States of the region and regional stability, as completely contrary to the peaceful and diplomatic ways of resolving security problems on the Korean Peninsula. The continuation by Pyongyang of launches is a deliberate and systematic violation of international law and a number of relevant UN security Council resolutions regarding North Korea's missile program, especially after the unanimous adoption of UN security Council resolution 2371 (2017)," – said in a statement.
SEE ALSO
New aggravation around North Korea: all the details
Ukraine joins all the countries that condemned such dangerous activities, Pyongyang, and urged the DPRK leadership to "immediately stop provocations and start a dialogue with the international community".
"Otherwise, the sanctions of the security Council should be expanded and strengthened," – said the Minister.
Earlier it was reported that North Korea launched a missile towards Japan, the authorities urged local residents to take refuge in shelters. North Korean missiles were launched toward the Eastern Japan's Tohoku region. The South Korean military has confirmed that Korean ballistic missile flew over Japan. According to the joint chiefs of staff, the missile was fired from the vicinity of Sunan international airport in Pyongyang at 5.57 a.m. and flew East.
Comments
comments