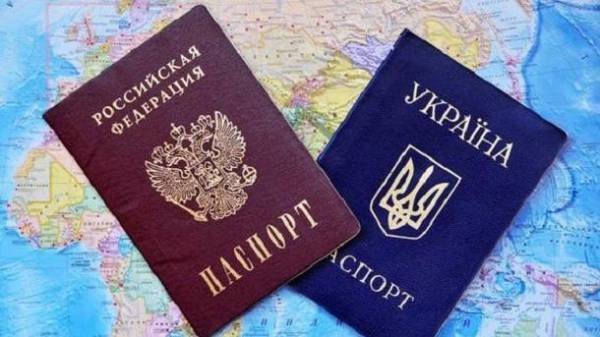 The Verkhovna Rada of Ukraine once again spoke about the introduction of a visa regime with the country-aggressor Russia. This topic raised the head of the faction "people's front" Maxim Bourbaki.
"Let me remind you about the bill about introduction of a visa regime with Russia. We must use all reasonable methods to fight the aggressor, who must pay a high price for the attack on our country," he said at a meeting of the conciliatory Council of leaders of factions, committees and groups of the Parliament on Monday.
The MP from NF Andrew Teteruk said that his faction in Parliament is already looking for votes for the adoption of the relevant decision.
@Parasyukssonn Wtvi mode s Rosy neminuchaya. NF napolea on Yogo Prevagen I mi formula voice for Yogo propaganda
— Andriy Teteruk (@a_teteruk) may 18, 2017
The idea of introducing visas with Russia was supported by the Minister of internal Affairs of the Zoryan Shkiriak.
"I am confident that in the case of the introduction by Ukraine of the visa regime with the country-aggressor Russia, the decision will be welcomed by all our international partners," he wrote on his page in Facebook.
In General, the majority of social media users reacted positively to the rupture of a visa-free regime with Russia. Internet users also responded to the words of the Russian Deputy Alexei Pushkov, who said that allegedly on visa regime between Ukraine and the Russian Federation will suffer only Ukrainians.
For the Ukrainians hard, huh? If cotton leaders on Russia chirping "that the visa regime of the drum) so they panic afraid. pic.twitter.com/jZumK2p1SK
— Terrible Bendera (@Realuran) may 21, 2017
As you know, today the EU published a decision on visa-free regime with Ukraine. Thus, from June 11, Ukrainians will be able to travel without visas to the EU countries.
Comments
comments