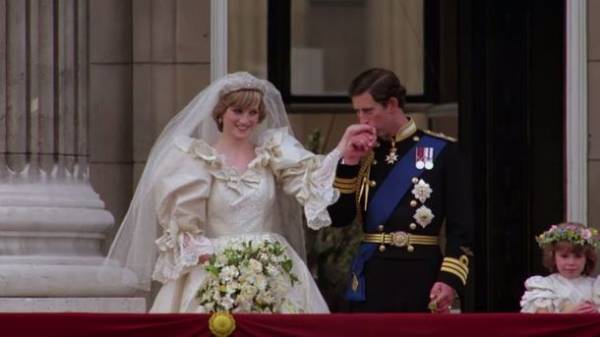 Agency Associated Press after 36 years, restored archival photography of the wedding ceremony of Prince Charles and lady Diana Spencer, who became Princess of Wales and, according to the AP, has breathed new life into the Royal family of great Britain, – TJ.
AP received a 25-minute shot from the archives of British Movietone in 2016, but the results presented only on 25 August 2017. This company was the only one who filmed the ceremony on a high-quality 35-millimeter film. This, according to experts of the Agency and made it possible for the final result.
The kiss on the balcony:
According to the Vice-President of publication sales in Europe, middle East and Africa Alvin Lindsay, restored 4K "gone far" from known records 1980-ies.
AP published all of the restored video and the video about the work on the project on his YouTube channel. The survey covered the whole ceremony from beginning to end, including oaths and phrases the consent of Charles and Diana.
Oath Of Diana:
The wedding took place on 29 July 1981. The marriage of Charles and Diana had two sons – princes William and Harry. In 1992, the couple separated, and four years later officially divorced. Then Diana became known as the "people's Princess" for the popularity in the society.
31 Aug 1997 in Paris, 36-year-old Diana died in a car crash, driving through the tunnel along with the Egyptian businessman Dodi al fayeed. According to the investigation, the cause of the accident was the drunk driver Henri Paul, who gained more speed and not lost control.
Were previously published previously unknown photos of Princess Diana.
Comments
comments