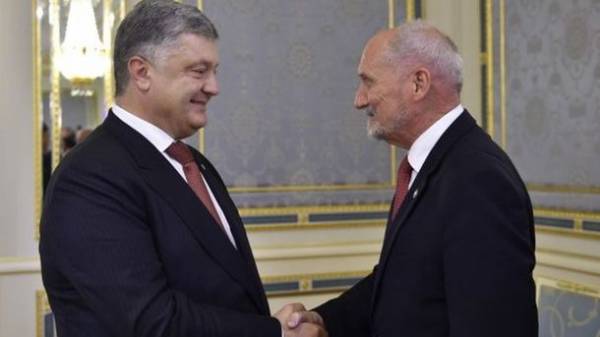 Units of the Armed forces of Ukraine for the first time in history will participate in military exercises of the Visegrad four countries. This was agreed during a meeting of the President of Ukraine Petro Poroshenko and Minister of defence of Poland Anthony Macierewicz, the press service of the head of state.
"Petro Poroshenko and Anthony Macierewicz discussed the issues of further strengthening of military-technical cooperation between Ukraine and Poland, the implementation of the decisions of the Warsaw summit of NATO, as well as the activation of Ukraine's participation in multinational exercises. Agreed that units of the Armed Forces of Ukraine for the first time in its history will take part in the military exercises of the Visegrad four countries", – stated in the message.
SEE ALSO
On doctrines "the West-2017" will allow observers from NATO
It is also noted that Poroshenko thanked Mazarevica for personal presence at the parade on the occasion of the 26th anniversary of the independence of Ukraine and praised the participation of units of the Polish army in celebration.
The President noted the constructive and the intensity of the dialogue between the defense ministries of both countries, in particular, effective cooperation in the framework of the Ukrainian-Polish-Lithuanian brigade LITPOLUKRBRIG.
Earlier it became known that Belarus has invited Ukraine to watch the military exercise "Zapad-2017".
Comments
comments