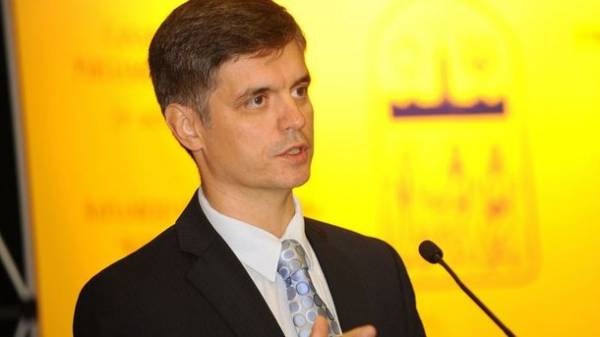 Employees of special services North Korea DPRK has repeatedly tried to get the secret information of Ukraine. This was stated by Deputy head of the Ministry of foreign Affairs (MFA) of Ukraine Vadim Pristayko, reports "Radio Freedom".
"We protect our secret. And the video, which saw a lot of people – indeed, it was an attempt of the Korean intelligence services to obtain those secrets, they were detained by the security agencies of our country, and these people are still in prison," said Pristayko, commenting on previously published CNN video of the arrest by the security Service of Ukraine (SBU) North Korean spies in 2011.
According to him, this is not the first attempt of the Koreans and representatives of other countries to access information in the field of rocketry.
"We take this very seriously, and anyone who will do it, will be found, punished and will sit in prison", – summed up Pristayko.
Recall, CNN published a video that shows the arrest of two citizens of the DPRK by employees of Ukrainian special services in 2011 – that the citizens of North Korea tried to steal top-secret information about the missile.
August 14, The New York Times, citing the conclusions of the expert on missile International Institute for strategic studies, voiced the assumption that the DPRK could through the black market to Ukrainian engines for ballistic missiles.
As reported, President Petro Poroshenko instructed the foreign Ministry to raise the issue on the scandal with North Korea's missile, which hit Ukraine at a meeting of the UN Security Council, and to publish the results of the investigation on this incident.
Comments
comments