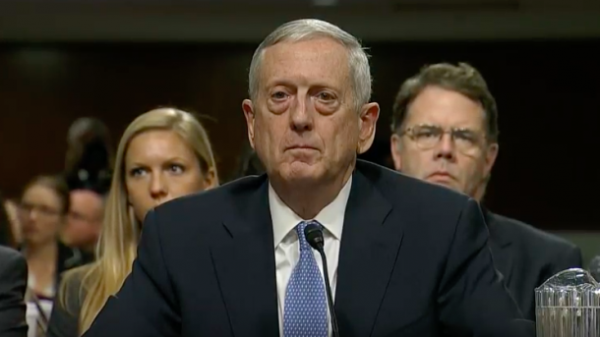 United States of America and its allies will continue to exert pressure on Russia on the Ukrainian question. This was stated at a briefing after talks with Ukrainian President Petro Poroshenko, US Secretary of defense James Mattis, the press service of the head of state.
"Allies of the US will continue to exert pressure on Russia to force it to respect the Minsk agreement as long as Russia is not going in a proper way."
He recalled that the United States has committed itself through political and diplomatic efforts to resolve the conflict, and welcomed the activities of US special envoy in Ukraine, Kurt Volker, coordinating with allies of the US efforts in this process.
SEE ALSO
Poroshenko told Mattis that many Russian troops in the Donbas
Mattis also noted that previously Russia signed the Budapest Memorandum with Britain and the United States, according to which all parties declared their respect for the independence and territorial integrity of Ukraine.
"Russia has committed to refrain from using force against Ukraine and threat of use of nuclear weapons. Also in the act on cooperation between NATO and Russia, Moscow has pledged to respect the territorial integrity and political independence of other countries. Unfortunately, Russia does not comply with the spirit of these international obligations", – said the head of the Pentagon.
As told James Mattis, the US will never accept Russia's annexation of Crimea and invasion of the Donbass.
Comments
comments