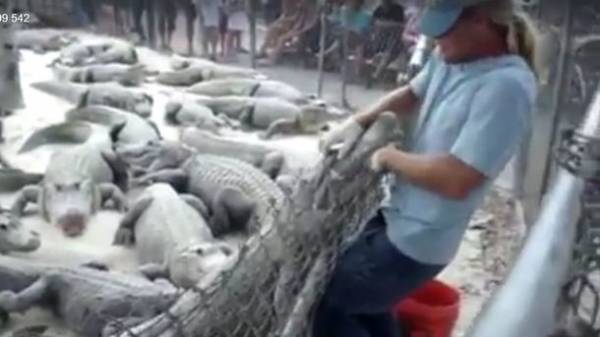 The social network Facebook is gaining popularity video, in which a crocodile almost bit off the hand that feeds it to the man. The video has already gained more than 8.5 million hits.
In the video the male audience watching the trainer feed the crocodiles in the cage of rats. During the presentation a man inadvertently too enthusiastically teased the crocodile, slapping him in the head till he grabbed him by the arm. Animals tenaciously grabbed the trainer was not going to let go. As a result, the injured man needed help to free himself he could not.
Earlier it was reported that in Africa, a crocodile bit off a tourist's leg.
Comments
comments