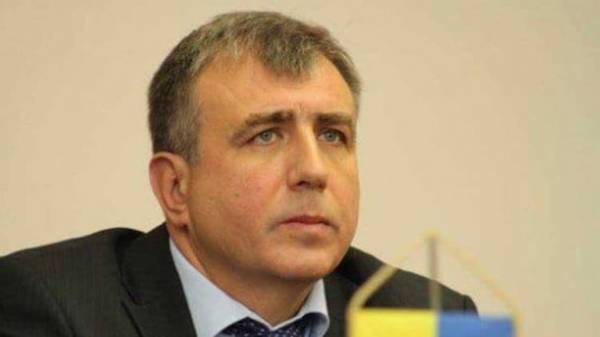 The plan of the annexation of Crimea by the Russian intelligence services took seriously to work immediately after the Orange revolution. About this author in the blog for "Today" called "the Island of Crimea: no, the Peninsula," writes the Ambassador of Ukraine in Croatia and Bosnia and Herzegovina (2010-2017) Alexander Levchenko.
"How long ago Moscow was preparing an attack on the Crimea? Now it becomes clear that really the problem of the Russian intelligence services undertook immediately after the Orange revolution. The fear among hawks, the Russian policy was great. How dare Ukraine to aspire in the direction of Europe, to its integration (EU) and the political security structures (NATO). And the worst – Kiev reminded the official Moscow about the end in 2017 duration of stay of the black sea fleet in Sevastopol. Therefore, Russia urgently start to make their aggressive moves to Sevastopol and the Crimea became fully controlled and preferably several years before 2017, It was the most important task, but the FSB and GRU he took over at the beginning of 2005 with perseverance" – says Levchenko.
According to him, the work started from scratch, all over the Crimea was created provotsirovanija so-called Cossack organizations. So-called because, historically, in the Crimea, the Cossacks never lived, especially don. In addition, the Cossacks is an important element in conducting a hybrid war. "The so-called Cossacks of Russia actively used as a cover (not official armed forces) to attack on Georgia, the deployment of military operations on Donbass.
For that first of all, did Russian intelligence is recruiting members of the political elite of Crimea and the preparation of future regional leaders, who implicitly will not only focus on Moscow, but at the right time "H" when the sounds of the pipe to the beginning of the military rebellion in the Peninsula, will not be frightened, and effective support following the occupation and annexation", – said the Ambassador.
In addition, according to Alexander Levchenko, the Russian special services were recruited and politics at the highest level, sitting on the hills of Kiev that its policy was to create a situation in Ukraine that the Russian occupation of the Crimea would have looked somehow a logical step, although in the occupation of one logic – the seizure of foreign territories by any means.
Recall that the Crimea was illegally annexed by Russia in March 2014 after the "referendum" is not recognized neither Ukraine nor the world community. Including the "Crimean referendum" does not recognize and the United Nations.
The Verkhovna Rada of Ukraine officially declared on 20 February 2014, the beginning of the temporary occupation of Crimea and Sevastopol by Russia. October 7, 2015 President of Ukraine Petro Poroshenko signed the law. International organizations have recognized the occupation and annexation of Crimea as illegal and have condemned Russia's actions. Western countries have imposed a series of economic sanctions.
Comments
comments