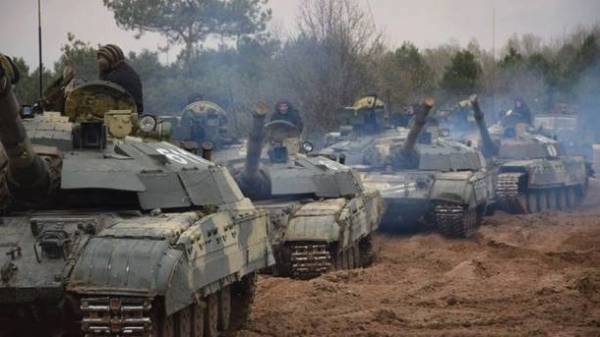 In comparison with the beginning of the war in the Donbass Russia has repeatedly increased the presence of its military equipment on Ukrainian soil. Such data can be seen on the infographics in his Twitter published by Vice Prime Minister of Ukraine for European and Euro-Atlantic integration Ivanna klympush-Tsintsadze.
"The inevitability of punishment directs the cruelty of the aggressors. This infographic shows how far Russia has gone in the manic obsession with power," she wrote.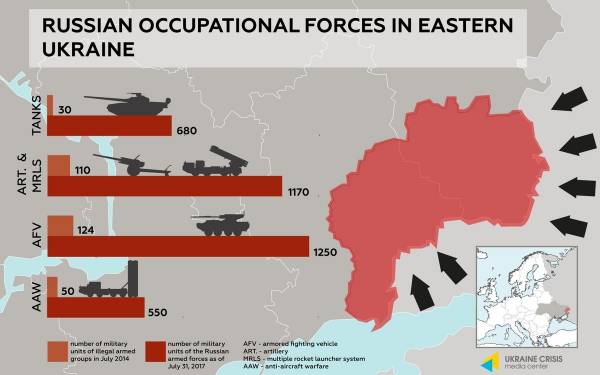 Thus, according to the infographic, 2014 in Donbass was 30 Russian tanks, by the year 2017 has become a 680. Artillery and multiple rocket launchers: 2014 – 110, 2017 – 1170. Armored vehicles (BMP, BTR): 124 (1250 in 2017). Air defense system: 50 (550 in 2017).
SEE ALSO
Poroshenko told how much Russian equipment now in the Donbas
Also klympush-Tsintsadze showed how many attacks were perpetrated by the occupiers in 2017, breaking them each month.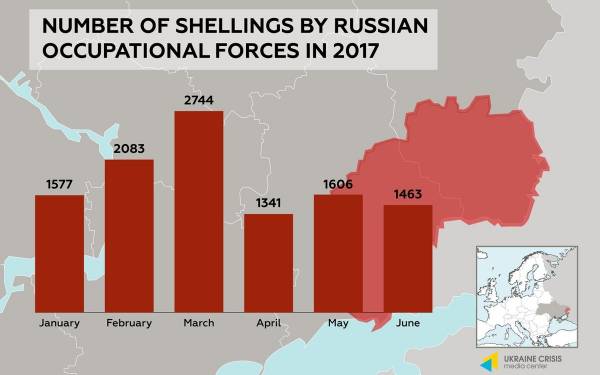 "Behind these figures are ditching real lives. The world can't talk with Moscow, not taking into account this terrible reality," – said Deputy Prime Minister.
As stated earlier, the US special envoy Kurt Volker, in the Donbass Russian tanks more than all of Western Europe.
Comments
comments