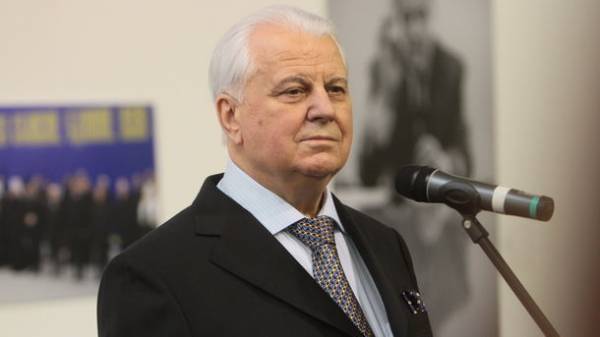 President of Ukraine 1991-1994 Leonid Kravchuk believes that Ukraine can not survive without joining the North Atlantic Treaty Organization (NATO) because of its proximity with the Russian Federation. He said this at a press conference, "Twenty-six years later … Where is Ukraine today?".
"The official ideology of the Ukrainian had set the example of those who has no resistance in Crimea. They were called heroes, that they suffer. Beat them on the left cheek, but it is a substitute right. It's clear that Russia has understood this as a call to the next steps, and Donbass – it was the second step. She thought it would be the absolute repetition of the Crimean scenario. By the way, I am not imagining this. In that movie about Putin and the Crimea, he openly speaks about it," – said Kravchuk.
SEE ALSO
Not the ATO, and war: Kravchuk called on to dot the "I"
"And then we began to resist, and now, thank God, survived, now we have a serious army, have serious equipment and have a large support from the West. So tomorrow we'll see our new technique, we will see the Ukrainian army and see of the NATO soldiers in the capital. I think that the presence of these warriors is a very important step towards the recognition of the Ukrainian army is ready to cooperate with NATO, and this means is a step to NATO," – said Kravchuk.
"I say this very important thing, because it is convinced that without a Union, without joining NATO, Ukraine, having such an international situation and a neighbor like Russia, can not survive," – said Kravchuk.
Earlier, Leonid Kravchuk said that Ukraine as a state, despite the "tight unity internal enemies, external enemies", which is the Russian Federation.
Comments
comments