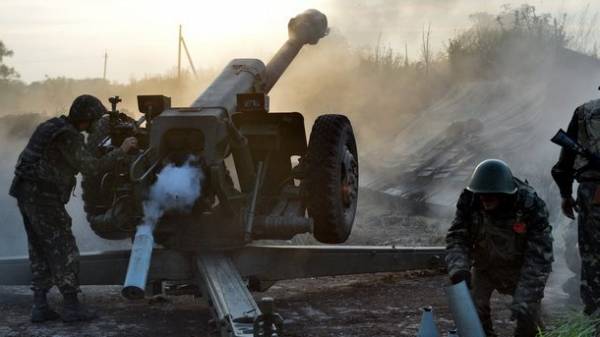 Ukraine needs to call the conflict in the Donbas Russia war and reject the concept of the ATO (Antiterrorist operation), as this could negatively come back to haunt after the end of conflict. This was stated at a press conference on the theme "Twenty six years later… Where is Ukraine today?", the first President Leonid Kravchuk, reports UNIAN.
According to him, this is a fundamental point, which in the future will play an important role.
"We have an ideology of protection? We're not fighting, we're – in ATU. They are waging war against us and we against them by the ATO. It's a matter of principle. This is not just a category. The war will end. To compensate for all the consequences, we will need to prove that it was a war. They will say: you said that you are in the ATO. It is necessary to dot the "I". To call a spade a spade in relation to Russia, which is pursuing an aggressive war against Ukraine. And it doesn't matter – this is war hybrid or it's legal information, or sabotage, any is war. War is not just war, but for territory," – said Kravchuk.
SEE ALSO
Kravchuk: Russia's Invasion of Ukraine is fixed in Russian documents
He believes that Ukraine needs to change its role in the conflict in the Donbass.
"According to our military and the security Service, about 10 thousand Russian spetsslujbami and military are on the territory of Donbass. I'm not talking about the Crimea. On the territory of Donbass. So, the facts indicate that we need to change, and actively change and format, the situation and their role," – said the former President.
In addition, Kravchuk appealed to the representatives of mass media with an appeal: "I Ask you to be the Ukrainian bell that would Wake the West those who are still asleep and do not understand what is happening with Russia and those who sell for Russian gas and Russian oil in the West, I emphasize".
As told Ukrainian President Petro Poroshenko, Putin can stop the war on Donbass, and for that he must order his troops and the Kremlin-backed local fighters to cease fire.
Comments
comments