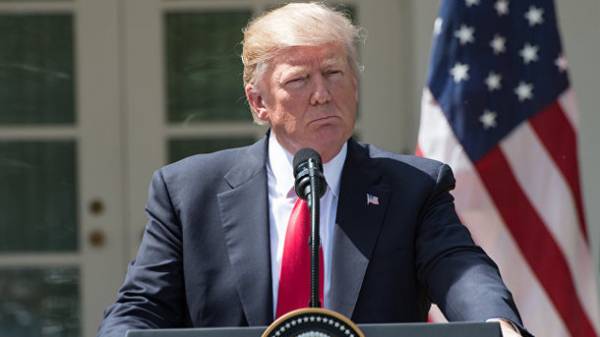 The President of the United States Donald trump is already aware of all the realities of international politics and fairly rigidly set against Russia, so Ukraine has the opportunity to move closer to the United States. About it in his column on "Apostrophe" wrote the people's Deputy, the coordinator of group "Information resistance" Dmitry Tymchuk.
He noted that the first trump, roughly speaking, watched on international relations of the United States, including with Russia, from the point of view of the average American, but now everything has changed…
"After meeting with the heads of the intelligence services of the US, he changed his mind. He was given appropriate information and data. Accordingly, what is trump doing now, this is not the actions of the candidate in US presidents during the election campaign. This is the opinion of a man who understands and accepts the decision of the state level. In this situation in Ukraine opens a huge window of opportunity in terms of not only the continuing support of the United States, but its extension. Because in this situation, the Ukraine acts as the victim of Russian aggression. And that means they can count on the help and at least sympathy from the international community. With regard to further actions of the USA concerning Ukraine is unknown. However, what we see now should inspire hope the new administration of U.S. President all the more adequately describes the situation," – said Tymchuk.
In his opinion, Ukraine can now count on the help in various spheres, including in military-technical and diplomatic terms.
Previously permanent representative of Ukraine to the Council of Europe Dmitry Kuleba said that a US strike on Syria strengthens the position of Ukraine in confrontation with Russia.
In turn, the U.S. state Department claim that the United States will continue to support Ukraine, which protects the territory and strengthen the economy against the background of Russian aggression.
Comments
comments