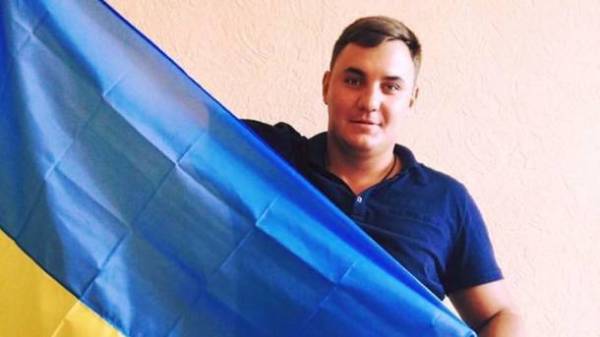 The patrol police of Odessa was headed by Yury Rybak is a native of Donetsk oblast, the son tortured to death by militants of the so-called "DNR" Vladimir Rybak.
This was reported on the page of the patrol police of Odessa in Facebook.
Prior to this appointment, Yuri Rybak held the position of Deputy chief of Department of monitoring and analytical support for the UPP in Kiev.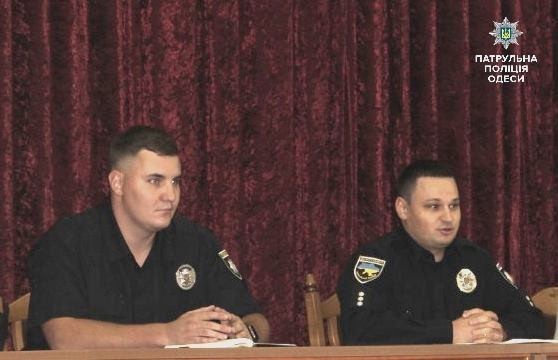 Photo: police
First Deputy head of patrol police Department Alexey Biloshitsky stressed that Yuri almost since the first days joined the formation and development of the patrol police of Ukraine.
"This is a competent organizer and a real Manager. I'm sure he will adequately perform their duties and effectively implement the planned steps of strategic development," said Biloshitsky.
The new head of the patrol police of Odessa noted that the priority areas of work considers the improvement of safety of citizens, strengthen the response to street crime, improving the organization of the Management and expansion of effective interaction with society.
Life story
As reported in Facebook the employee of the patrol police of Ukraine Andriy Tiron, Yury Rybak – a native of Donetsk, he graduated from the University of the interior Ministry, he served in the militia of the Donetsk region and is an activist of the Euromaidan. Being an inspector in the Donetsk regional traffic police, the Fisherman drew up a report on the SWAT Yanukovych for the DUI, for which he was transferred in the PPP.
"In his account has two lives of citizens who in the winter went under the ice on the river. And Yuri, being the fee for admission to the police does not permit the police, namely those who are dispersed and tortured Maidan activists", – said Andrey Tiron.
Yury Rybak — son tortured and killed by the militants in April 2014, the Deputy of the Gorlovsky city Council, the Hero of Ukraine Volodymyr Rybak.
Volodymyr Rybak was abducted after the meeting, where he attempted to disrupt the flag of the so-called "DNR" from the wall of the city hall. The body of a man subsequently found in the river Seversky Donets. Together with the Fisherman from the river pulled the body of another person – student Yuri Amendment.
"The cause of death of both victims – combined body injury as a result of torture, with further drowning still living victims who were unconscious," said the interior Ministry.
Comments
comments