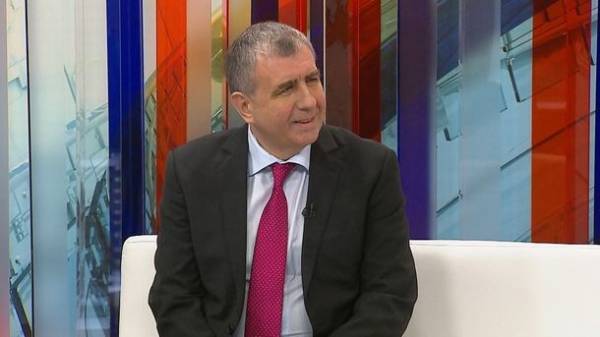 International sanctions imposed for the illegal annexation by Russia of Crimea – the first step to a peaceful reintegration of the Peninsula. About this author in the blog for "Today" called "the Island of Crimea: no, the Peninsula," writes the Ambassador of Ukraine in Croatia and Bosnia and Herzegovina (2010-2017) Alexander Levchenko.
According to him, the first event of annexation after the Second world causes disorder in the structure of international security. So much easier, cheaper and logical to make changes to current Kremlin policy, rather than in the legal system of existing international relations.
"International sanctions over the occupation and annexation of the Peninsula is not a punishment for the Crimean and Moscow officials on the inadmissibility of aggression against Ukraine. Sanctions is the first step to a peaceful reintegration of the Peninsula, and held it in the following way. Without firing a shot, the Russian army invaded the Crimea because of the occupied part shall quietly and exit. The transformation of the Peninsula into a large military base, which is already deployed on ships missile systems with a range of 2,500 km (that is almost all of Europe and the middle East), as well as some nuclear weapons, automatically turn the Crimea into a potential target for retaliation. Run and hide there's nowhere the residents of the Crimea", – said Alexander Levchenko.
Recall that the Crimea was illegally annexed by Russia in March 2014 after the "referendum" is not recognized neither Ukraine nor the world community. Including the "Crimean referendum" does not recognize and the United Nations.
The Verkhovna Rada of Ukraine officially declared on 20 February 2014, the beginning of the temporary occupation of Crimea and Sevastopol by Russia. October 7, 2015 President of Ukraine Petro Poroshenko signed the law. International organizations have recognized the occupation and annexation of Crimea as illegal and have condemned Russia's actions. Western countries have imposed a series of economic sanctions.
Comments
comments