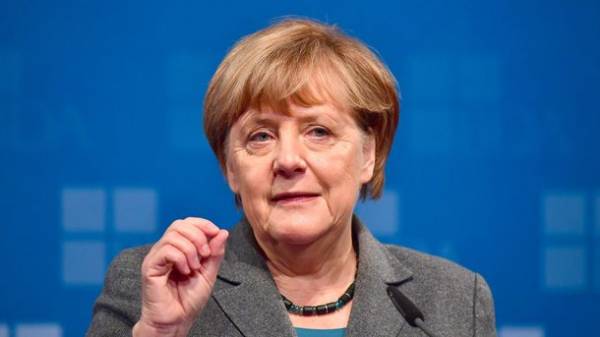 German Chancellor Angela Merkel said that she read while on holiday in August, a novel by British writer Julian Barnes ' "the Noise of time", dedicated to the Soviet composer Dmitry Shostakovich, and found in it a conflict that unites the head of the German government with the famous musician. About it reports "RIA Novosti".
"I read a book about Shostakovich Julian Barnes in connection with the Opera "Lady Macbeth of Mtsensk," which I saw in Salzburg. The book was too thick, so I could go into it for two whole days… Interesting in the book was the idea of the environment in which there was this music. In addition, this book returns to the conflict, which I also experienced in my youth," said Merkel, speaking on Wednesday at a conference organized by the publishing house Handelsblatt.
She noted that Shostakovich in the Soviet Union had different times of cultural policy, and the question "how honest you are, how open you are" in a situation when work was prohibited, it was impossible to put.
Merkel believes that a Soviet composer had been deprived of their opportunities of expression.
"For the same reasons I had decided to become a physicist because in the GDR it was impossible to deny physics", — said the head of the German government.
"But if you're a musician, you write music, and that music is categorized outside of the culture is forbidden, and the author cannot be expressed simply afraid for their lives, there are questions "as honest as I am, as I have all the forces of the compromises I can go" and it really touched Shostakovich. I will return again to the point that in comparison with such a biography is very pleasant to live in a democratic country," — said the German Chancellor.
According to Merkel, the theme of art is often discussed in the circle of her family, and she great pleasure in talking about music.
Earlier, Merkel criticized Turkey for the arrest of the German writer.
Comments
comments