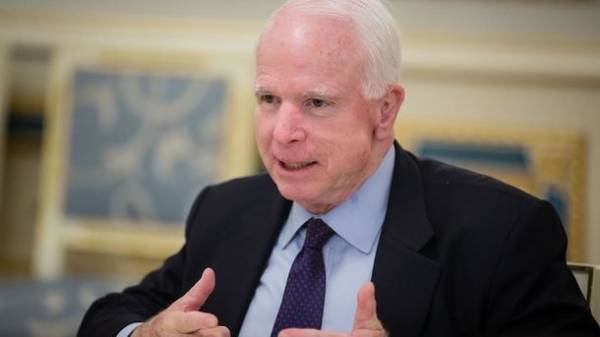 Senator John McCain said that the visit of U.S. Secretary of defense James Mattis in Ukraine opens for Washington the opportunity to start delivery Kyiv lethal weapons/
"The visit of the Mattis gives US another opportunity to adjust policy in Ukraine and to provide assistance in terms of defensive lethal weapons", − said McCain and expressed confidence that Kiev "needs it to defend its sovereignty and territorial integrity".
SEE ALSO
American weapons are supplied to Ukraine, a military expert
The Senator believes that the supply of weapons will help to ensure stability and "are necessary to the world."
McCain stressed that the US President Donald trump made the first "significant step" in containing Russia, introducing new sanctions against it.
Earlier, former U.S. Ambassador spoke about the chances of getting Ukraine lethal weapons.
Comments
comments