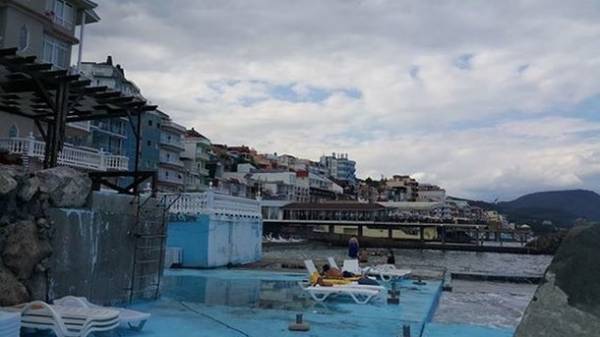 The state railway company of Finland is VR withdrew from circulation the circulation of its magazine after the publication printed ads about stay in the occupied Crimea. About it reports the Finnish portal Yle.
The announcement appeared in the journal of the Allegro, which is distributed in trains between Finland and Russia.
The material, called "Back to the Crimea", contain detailed information about the trip to Russia occupied the Peninsula by train, bus and ferry.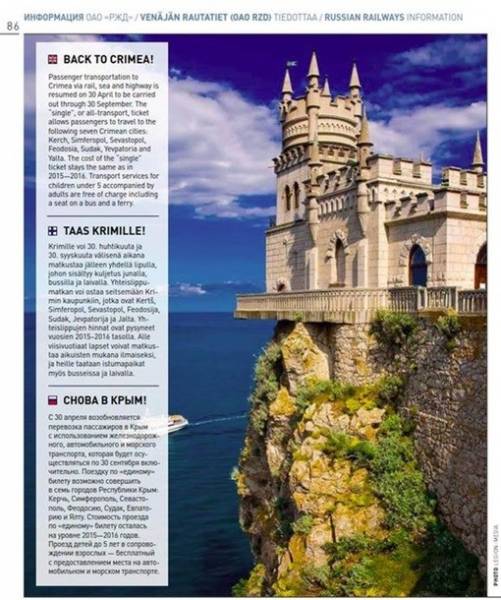 yle.fi
The representative of the Finnish company explained that Allegro is given together with the Russian railway company RZD, and the announcement of the Crimea appeared in the Russian section.
"We do not offer or organize trips to the Crimea. We decided to withdraw the circulation of the magazine Allegro from circulation", – said the representative of the Finnish carrier.
"Finland does not recognize Russian annexation of Crimea in 2014, which cut the Peninsula from the railway network of mainland Ukraine", – noted in the company message.
By the way, the Ministry of foreign Affairs of the Czech Republic, Finland and Latvia expressed support for the territorial integrity of Ukraine and against the annexation of Crimea by Russia.
"Ministry of foreign Affairs of Finland condemns the illegal annexation of Crimea. We remain supporters of the territorial integrity and sovereignty of Ukraine", – said the Agency.
Earlier, Germany had promised to replace textbooks with a map of Ukraine without the Crimea.
Comments
comments