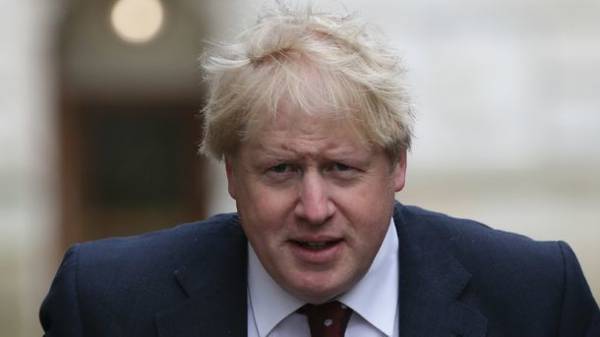 Russia could join the cooperation with the international coalition in Syria that will allow it to improve relations with the Americans. This was stated by the foreign Minister of Britain, Boris Johnson, the Correspondent with reference to the Telegrapgh.
According to him, thus the fight against ISIS will become more fruitful and Russia will preserve its strategic interests in Syria. But, as he said, Moscow must commit themselves to cease hostilities on the Syrian land, to obtain from Syrian government forces of the cessation of use of chemical weapons and achieve a political settlement of the situation.
"They (Russia − ed.) there's still time to get on the right side," summed up Johnson.
The Minister also called on Syrian President Bashar al-Assad "arch-terrorist" and promised that Britain and allied forces will be collecting evidence "for the prosecution of perpetrators of war crimes".
We will remind, recently it became known that Boris Johnson has canceled a planned visit to Moscow because of a new escalation of the situation in Syria. The British Minister said that London "regrets that Russia continues to protect Assad's regime even after the attack with chemical weapons against innocent civilians. "We call on Russia to do everything possible to achieve a political solution in Syria and work with the rest of the world community over the fact that the shocking events of last week never happens again," he said.
In turn, the Russian foreign Ministry believe that the cancellation of the visit of Boris Johnson to Moscow speaks to a fundamental misunderstanding of London what is happening in Syria.
Comments
comments