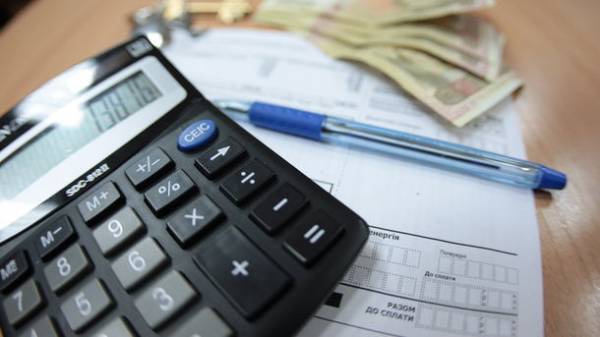 In may the Cabinet of Ministers has reduced the standards for heating, and at the end of last week and gas. Innovations will come into force only from the beginning of the heating season in October this year. By the way, the Ukrainian authorities in the Memorandum with the IMF has pledged to review standards of consumption of utilities. The grant covers only communal within these rules, for all the "extra" you need to pay. As repeatedly stated by Ukrainian officials: the current regulations in Ukraine are too high. The lower the standards the less the government spends on subsidies and more economically should consume Ukrainians.
AS REDUCED STANDARDS
HEATING:
From 5.5 to 5 cubic meters of gas per square meter
From 65 to 51 kWh of electricity (if electric heating)
With 0,0548 to 0,0431 Gcal of heat (if the Central heating)
GAS:
If there is only a gas stove:
From 4.4 to 3.3 cubic meters of gas per person
If there is a gas stove and no hot water:
From 7.1 to 5.4 cubic meters per person
If there are gas stove and gas water heater:
From 14 to 10.5 cubic metres per person
For example, in the past heating season, a family of four in a house of 60 square meters, which uses gas for heating, and for heating water and for cooking with subsidy could burn 386 cubic meters. This is the amount covered by subsidy. This heating season for the same family the ratio of gas will reduce to 342 cubic meters. If you continue to spend under the old standard, without subsidy will have to pay for gas cube 44. At the current rate it 305,8 UAH (from April of this year, cubic meters of gas worth UAH 6,95).
At the same time, a family of four people in the apartment with an area of 60 squares, with Central heating and a gas stove during the last heating season could burn at a discount of 3.28 Gcal of heat and 56 cubic meters of gas. This heating season, the subsidy compensates for total of 2.58 Gcal and 42 cubic meters of gas. Heating tariffs in all cities are different. If, for example, in Exactly such a family will continue to use heat on the old standard, will have to pay for 0,7 Gcal (UAH 1011). At the same time for the "extra gas" will have to pay UAH 97.
Coordinator of housing programs of the civil network OPORA Tetiana Boiko also sure that social standards are too high and should be reduced. So, the Ukrainians are no subsidies in the past heating season used twice less gas to heat homes, says the expert. This situation is explained by the fact that many subsidiaty spent exactly as much gas as bedspreads aid, and did not think about the economy.
Comments
comments