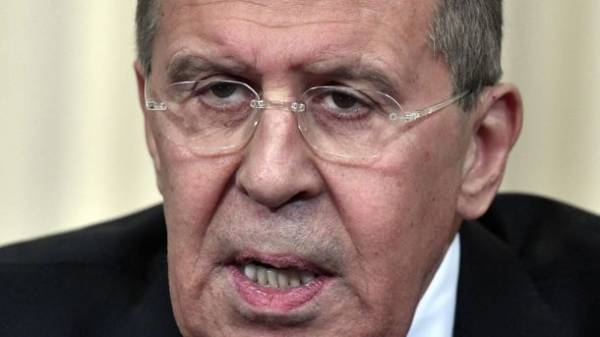 The Minister of foreign Affairs of Russia Sergey Lavrov believes that the statement of the head of the national security Council and defense of Ukraine Oleksandr Turchynov on the inevitability of the advance of Ukrainian troops in Donbass allegedly said about the failure of Kiev to implement the Minsk agreements.
"The statement of mister turchinova means that Kiev refuses to perform same part of the Minsk agreements in relation to security issues, which he considers to be a priority and absolutely essential to everything else then it was, too," – said Lavrov.
However, he confirmed the Kremlin that in the near future the contacts of the leaders of the "Normandy format".
"I think it will be one of very serious issues for consideration", – said the Russian foreign Minister.
As earlier reported, the NSDC Secretary Oleksandr Turchynov said that Ukraine has no other alternative but to conquer the meter by meter, mile after mile, while minimizing losses move in the Donbass.
Recall that, according to Minsk agreements, Russia must withdraw from the Donbass troops, mercenaries, military equipment and return to Ukraine control of the border, through which Russia supplies militants. However, the Kremlin continues to support illegal armed groups in the East of Ukraine.
Comments
comments