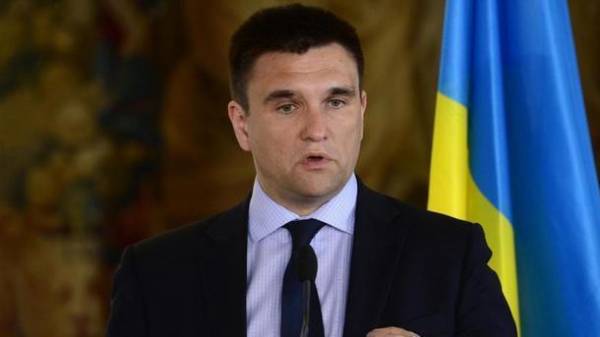 The Minister of foreign Affairs of Ukraine Pavlo Klimkin said that on Wednesday, August 23, plans to meet with the US special envoy on Ukraine with Kurt Volker, where the sides will discuss his talks with Russian presidential aide Vladislav Surkov in Minsk.
"Tomorrow I will be meeting with Mr. Walker (the special representative of US state Department on Ukraine Kurt Volker – Ed.) with the team. That is, we agreed with Kurt that any moments we will begin a more detailed comment after this personal meeting," – he said.
SEE ALSO
Volcker meeting with Surkov in Minsk: the first results
Answering the journalists ' question about whether there was a positive meeting Volker and Surkov in Minsk on Donbass, Klimkin said, "I believe that, first, they (talks – Ed.) positive. Secondly, I really like Kurt's approach to this process, and its comprehensive vision with us how to move forward. And very principled stance in all matters, particularly in matters of security and matters the release of the hostages".
The Minister added that after the meeting with Volker will provide more information about the meeting of US special envoy to Ukraine, assistant to the President of the Russian Federation in Minsk.
Recall that the Volcker meeting with Surkov was closed to the media.
Comments
comments