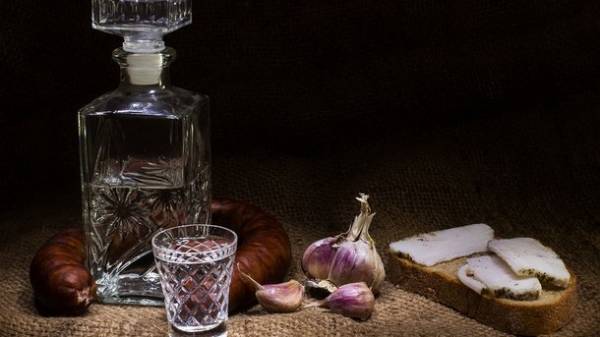 In Ukraine, the production of vodka with an alcohol content less than 45,4% (excluding the temporarily occupied territory of the Autonomous Republic of Crimea, Sevastopol and part of the zone of the antiterrorist operation) in July 2017 with the corresponding period in 2016 decreased by 12.1%, amounting to 897 thousand decalitres.
It is stated in the report of the State statistics service, industrial production in Ukraine.
Thus by June 2017 production of vodka decreased by 4.2%. For 7 months, it produced 7 million 333 thousand has given (-18,9% compared to the same period in 2016).
The production of beer malt, not including non-alcoholic beer with alcohol content less than 0.5%, in July 2017 at an annual rate decreased by 12.3% to 19.9 million has given in a month – grew by 1.7%. For 7 months, gave 108 million (-3.8 per cent).
The production of cognac and brandy in July 2017 fell 1.8% compared to July 2016 and $ 143 thousand, compared with June 2017 – has grown by 12%. For 7 months of 1 million 52 thousand gave (-19,4%).
Read also: the Cabinet raised the price of alcohol
The production of liqueurs, sweet liqueurs, spirit tinctures and other alcoholic beverages in July 2017 against March, 2016 increased by 18.5% and amounted to 587 thousand, compared with June 2017 – increased by 10.5%. For 7 months – 3 million 474 thousand dal (+11%).
Production of cigarettescontaining tobacco or tobacco mixtures with tobacco substitutes, in July 2017, compared with the same month in 2016 decreased by 9% and amounted to 8 billion pieces, compared with June 2017 – has grown by 8.9%. For 7 months of 49.9 billion pieces (-10,1%).
We will note, earlier the state statistics service reported that in 2016 Ukraine reduced the production of vodka by 10.9% in comparison with 2015.
We also recall that in early 2017, it was reported that in Ukraine fell a record production of beer.
Comments
comments