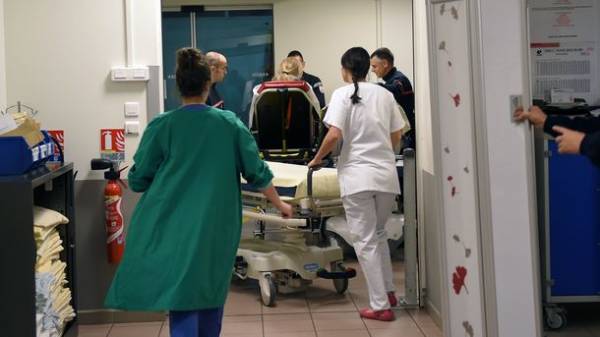 For the requirement of payment of medical aid in state and municipal hospitals face fines and even arrest. Such sanctions provided for in article 184 of the Criminal code of Ukraine.
Illegal requirement of payment of medical care is punishable by a fine from 170 UAH to arrest for six months. A reduction network of state and municipal hospitals is punishable by a fine of 17,000 UAH, or correctional labor up to two years.
"Violation of the right to free health care can manifest in refusal to accept in a medical institution, to demand payment of treatment, medication or other health services. The crime is considered ended from the moment of refusal of free treatment (part 1 of article 184 of the criminal code) or from the time of the decision on the reduction of the network state or municipal institutions of health care, i.e., closure or cancellation of at least one of them (part 2 of article 184 of the criminal code)", – stated in the Criminal Code.
See also: the dummy Medication: how to distinguish active drug from fuflomitsin
According to the law responsible for the violation of the right to free medical care – doctors, physicians, zavotdelenij and other health care providers and utilities public health facilities.
The right to free medical care in Ukraine is guaranteed by the Constitution. However, the Ukrainians have to pay informally for health care through charities hospitals or at the hands of doctors.
"The government promises citizens free medicine. This is spelled out in article 49 of the Constitution. Yet there is an article 95 of the Constitution. She says that medicine is funded under the existing budget. It gives the salaries of the doctors of 3,200 hryvnia and throws them on their promises. What should the physician do? It can be treated and hopes that he will be rewarded or medic will charge for their services," explains the head of group "Health" Reanimation package of Reforms Alexander Yabchenko.
To change the situation should the bill number 6327. Under the project, the state will pay to hospitals for exactly the assistance they have provided medical services to patients. To this end, the Ministry of health will develop a tariff for each medolago, which will be uniform for the whole country. To pay hospitals is the national health service. Earn reform in 2019.
Earlier "Today" wrote about how threatened Ukraine is a dangerous infection.
Comments
comments