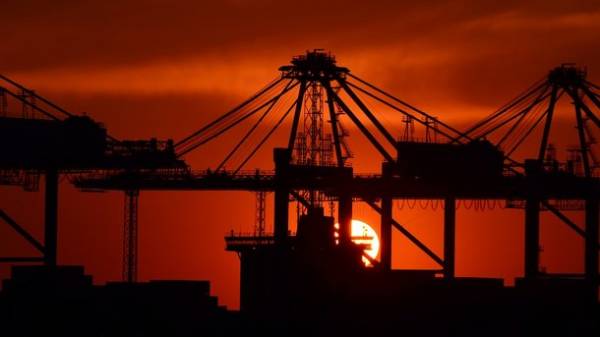 Industrial production in Ukraine in July 2017 fell by 2.6% compared to the same month in 2016 after two months of growth. This was reported by the State statistics service (gosstat) on Tuesday.
So, in June growth in industrial production in Ukraine was 3.8% in may to 1.2%. State statistics service clarifies that the correction for the effect of calendar days, industrial production in July-2017 July-2016 decreased by 2.2%.
SEE ALSO
"Ukrainian industry won" Oleg Lyashko on the extension of the "metal law"
Statememts notes that in relation to the previous month in July this year industrial production rose 0.3%, and taking into account the seasonal factor decreased by 1.3 percent.
According to gosstat, in General, over the seven months of 2017, industrial production in Ukraine fell by 0.7% compared to the same period of 2016.
Recall that the Ukraine's GDP growth of 2.4% in the second quarter of this year is inadequate, said Russian Prime Minister Vladimir Groisman.
Comments
comments