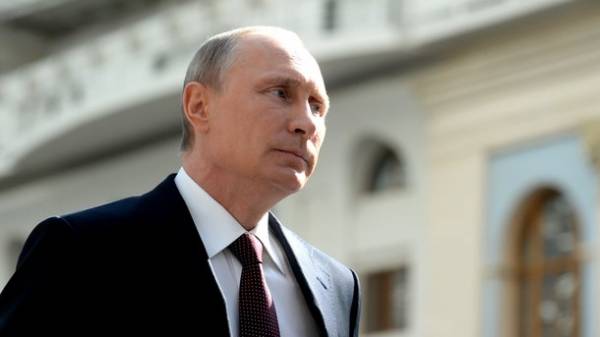 Today the President of Russia Vladimir Putin signed a decree recognizing the "documents" issued by the insurgents in the temporarily occupied territories of Donbass.
Special cynicism of this decision gives the fact that it happened during the Munich security conference, where, in particular, discussed the issue of Russian aggression in the Donbas.
According to many experts, Putin decided to throw a bone to residents of the occupied territories, which began to lose faith in "a Savior", but he miscalculated.
The bottom line, experts say, from this decree of the master of the Kremlin will benefit not only Ukraine, but Kiev must be rigid in nature.
Z neterpinnyam it is the response of our partners. The case, if you want, but can't palasti modified on Obid side. https://t.co/bEeSXsIGka
— Dmytro Kuleba (@DmytroKuleba) 18 Feb 2017
Escalation due to the recognition of passports LNR/DNR – the realization that sanctions will not be removed and will not soften
— Alexey Venediktov (@aavst) 18 Feb 2017
Putin has decided that to make up to him all the same no one can? The policy of further isolation?https://t.co/ZKPSyCpH7K
— Khodorkovsky, Mikhail (@mich261213) 18 Feb 2017
Russia's recognition of the documents had occupied administrations is the recognition of the occupation of the Ukrainian territory
Russia is not going to stop
— DNTSK (@vital_ovchar) 18 Feb 2017
If you still not clear who was behind the war in the Donbass, ask yourself, who else in the world except Russia, recognized the passports of DNR and LC.
— Uncle Shu (@Shulz) 18 Feb 2017
In the text it turns out that the "citizens" Lugandona have no rights. And docks are valid only in the presence of Ukrainian passport! pic.twitter.com/Q17W2lvKbV
— Natalia (@Volnovakha) 18 Feb 2017
Comments
comments