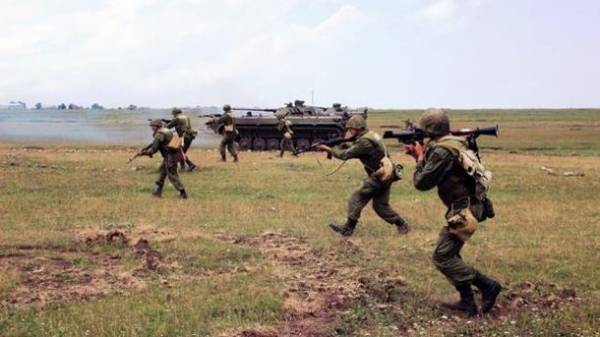 On the background of large-scale military exercises "West-2017" in Belarus, Russia tests how ready for a major war with the West. This was stated by the NSDC Secretary Oleksandr Turchynov, the press service of the Ministry.
"To the great war are the armed forces (armed forces – ed), and all the Russian government with the relevant costs of material and other resources. Thus, during the "West-2017," the Kremlin examines how the armed forces and the state as a whole ready for a major war with the West," – said Turchinov.
In view of the difficult economic situation in Russia, such major exercises may not be just the usual event of combat training, said Secretary of the NSDC.
"On the contrary, it is about demonstrating the determination of the Russian military-political leadership for a tough response to any attempts by NATO/US to react in a forceful way for the next military adventures of the Kremlin in the former Soviet Union. The weak attractiveness of the socio-political and socio-economic model of modern Russia, progressive the limitations of its economic potential force the Kremlin to resort to the "last argument of kings" – military force. Not exclude new attempts of the Russian military intervention in Ukraine, Belarus, countries of the South Caucasus and Central Asia", – said Turchinov.
SEE ALSO
Exercises of Russia "West-2017" may be a "Trojan horse" – American General
He stressed that the exercise "Zapad-2017" a step to the strengthening of confrontation on the European continent. According to him, the military and political leadership of Ukraine take the necessary steps to protect our state.
"West-2017" joint doctrine of the Armed forces of Russia and Belarus, scheduled from 14 to 20 September this year. According to official data of the Russian Federation, the exercise will be attended by up to 13 thousand troops.
As was stated by President of Belarus Alexander Lukashenko, the joint Belarusian-Russian military exercises "Zapad-2017", which will be held in September, are purely defensive in nature and do not threaten Ukraine or NATO countries.
Comments
comments