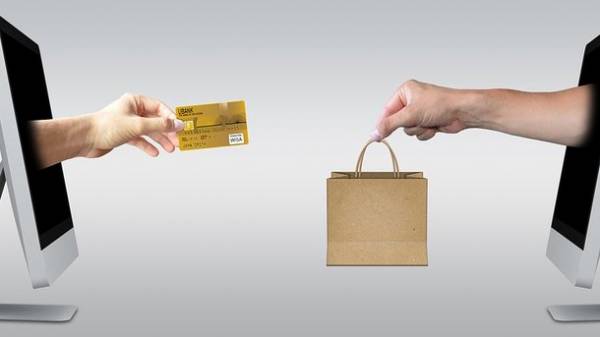 Ukrainians continue to actively use payment cards for cashless settlements, the press service of the National Bank of Ukraine (NBU).
According to the results of the first half of 2017, the share of cashless payments in the total volume of operations using payment cards in Ukraine was 38.1%, an increase from the beginning of the year almost 3% (both by number and by volume).
The total number of transactions using payment cards issued by Ukrainian banks in the first half of 2017 amounted to 1.43 billion units, and their volume – more than 908 billion, compared with the first half of 2016, these figures increased respectively by 23% and 28%.
While there has been a steady growth is non – cash payments by number of transactions by 30% and by volume of 40% compared to the same period in 2016.
SEE ALSO
Videohit: the thief had taken the cash machine on the truck
For the six months of 2017 also took place the extension of the payment infrastructure. Thus, the number of trading enterprises and spheres of services which provide its customers with the ability to make non-cash payments using payment cards over this period grew by 0.9% (1261 units) and amounted to 147 thousand units.
The network of payment terminals in the first half of 2017 also increased by almost 6.9% and as of 1 July 2017 had more than 234 thousand terminals (as of 1 January 2017 – 219,2 thousand terminals).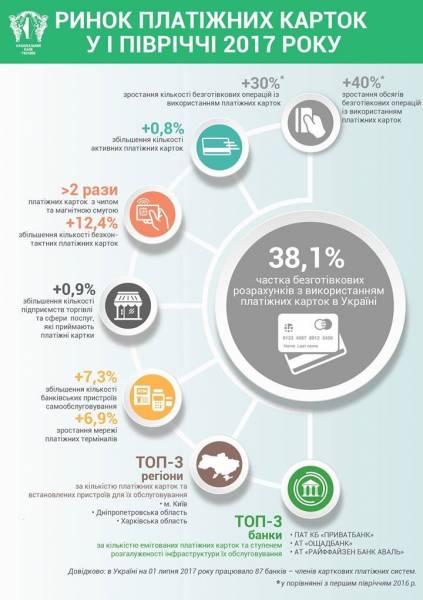 Infographics: the press service of the NBU
We will remind, journalists of "Today" to find out what to do if an ATM "jammed" a Bank card or was not given the money.
Comments
comments