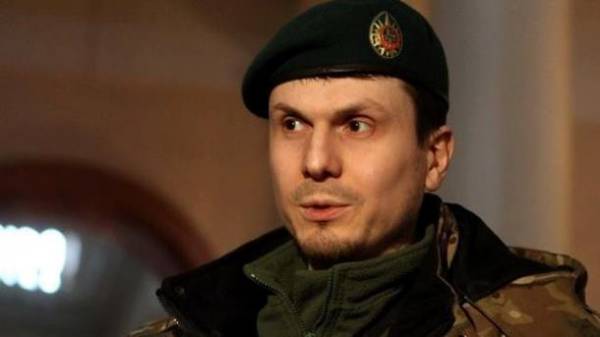 Adam Osmayev and amine Okueva under heavy security of police officers. As stated in the press service of national police, law enforcement officers do not need the help of outsiders.
"All participants in criminal proceedings to ensure their safety given greater protection by interior Ministry units. Despite this, people who have no relationship to the investigation, distributed in the Internet messages with calls to join the protection of volunteers," he told police.
Law enforcement officials stressed that people who are to receive the protected persons, having no relation to their treatment and conduct of investigative actions will be immediately delivered to the police Department.
We will remind, on Thursday, June 1, in Kiev there was an attempt on the combatants who served in the ranks of the police battalion "Kyiv-2", Adam Osmayev and amine Okueva.
The investigation considers political assassination as the main version of the attack on a volunteer of Adam Osmaev. This was announced by adviser to the Minister of internal Affairs of Ukraine Ivan Varchenko in exclusive comments to NewsOne TV channel.
In addition, the Advisor of the Minister of interior said that the killer is an important witness of the crimes of the Kremlin against Ukraine.
"This could be a scheme when the Kremlin hires in Ukraine different stakeholders and focuses them on destruction of those or other public entities. Therefore, from the very beginning was taken strict security measures against all participants in the incident, and especially the killer, who will testify. These readings can shed light on the strategy used by Russia against Ukraine", – said Varchenko.
Comments
comments