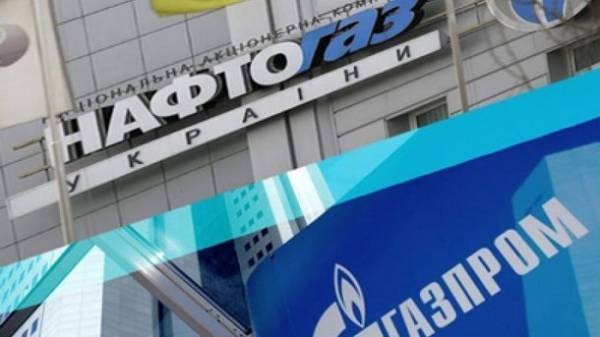 NAK "Naftogaz Ukraine" and PJSC "Gazprom" will receive a final decision on the price formula for the gas in the Stockholm arbitration, said the head of the NJSC Andriy KOBOLEV.
"At the request of the Tribunal, we held talks with Gazprom on a contract for the purchase and sale of gas. They recently ended and we go to the Tribunal for a final decision on the new formula and some other aspects of future work with this company", – he said on air "channel 5" on Friday evening.
SEE ALSO
"Naftogaz" will not remove the claim and to cancel the claims to "Gazprom"
"I would say carefully: we have not made the progress they expected the Tribunal," – said the head of the NAC.
As reported, "Naftogaz of Ukraine" and "Gazprom" may 31, 2017 received a separate decision, the Tribunal of the Arbitration Institute of Stockholm chamber of Commerce contract for the supply of gas. The Stockholm Tribunal has satisfied the claim "Naftogaz" on the revision of prices in the gas supply contract with Gazprom, taking into account market conditions, and abolished the requirement "Gazprom" to the NAK according to the condition of "take or pay" and fully lifted the ban on re-export by Ukraine of gas.
The calculation of the amounts of compensation payable under a separate decision of the Stockholm arbitration in the dispute, "Naftogaz" to "Gazprom" and in General, the final decision should be formalized in November 2017.
SEE ALSO
"Naftogaz" has fulfilled the plan to increase financing of the Ukrainian GTS – Vitrenko
According to the NAC, the Tribunal, in particular, has drastically revised the price formula in the contract for the supply of gas between "Naftogaz" and "Gazprom" which now does not depend on the prices of petroleum products (gasoil and fuel oil – if), and the price of gas on the market.
The parties had to negotiate to agree the details of the new formula.
Earlier it was reported that "Naftogaz" intends to increase the requirements to "to Gazprom" in the Stockholm arbitration for more than $ 5 billion.
Comments
comments