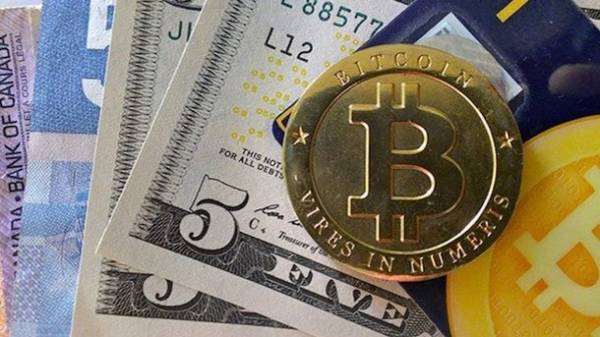 Separated from bitcoin the cryptocurrency Bitcoin Cash started its growth in the second half of Thursday, August 17. On a peak in the night of Friday, the price of a coin has reached $ 567,76. Saturday, August 19, price Btcoin Cash increased to $ 800. At the moment, the moment, the rate dropped to $ 699,27.
Earlier, immediately after the fork, Btcoin Cash, after experiencing a period of price volatility, eventually stabilized near $ 300., where was traded for almost the last two weeks, write "News.Economy."
In terms of market capitalization ahead of Cash Bitcoin and Ripple climbed to third place in the ranking of cryptocurrencies. The capitalization of "old" bitcoin is still above the BCC almost 9 times and is 71 billion. The appeal is 16,49 million coins vs BCC of 16.51 million coins bitcoin. The total market capitalization of crypto currency is at the level of 143,55 billion.
Today Btcoin Cash is traded only on a few large sites, but in the near future the situation may change for the better.
Bitcoin and Btcoin Cash may have a common transaction history, but the second definitely not inherited massive support cryptocurrency exchanges. According to the data CoinMarketCap, more than half of all trading volume in recent days have three South Korean exchange: Bithumb, Coinone and Korbit. What is behind such a high demand for Btcoin Cash in this market, while also remains unanswered.
The South Korean exchange was one of the first who announced support for Commerce BCC and have done it before hard forks and the creation of a Bitcoin Cash. The demand for Bitcoin Cash also leads to an increase in the volumes of trade in bitcoin, as most people use to buy bitcoin.
Currently, the price increase of Bitcoin Cash has led to the fact that the production of this coin becomes more profitable than mining bitcoin. It has also generated considerable interest and stimulate the volume of trade.
SEE ALSO
The Bitcoin exchange rate broke a new historical record
We will remind, on August 1 of the largest bitcoin is divided into two Bitcoin and Bitcoin to Cash. The emergence of Bitcoin Cash is considered hardforum. Many exchanges and wallets have previously expressed support for the new crypto-currencies and created the conditions for transactions, and the miners had the opportunity to move part of its facilities for a Bitcoin mining Cash.
Unlike new bitcoin – the block size. When cryptocurrency has gained popularity, the limit of 1 MB began to slow down transactions and, as a consequence, the operation of the entire network. Cash offers Bitcoin unit increased to 8 MB, but the old bitcoin and its blockchain continue to work.
If at the time hard forks the user have some bitcoins, it automatically received an equal number of BCC (assuming that the exchange or wallet made in support of Bitcoin Cash).
Comments
comments