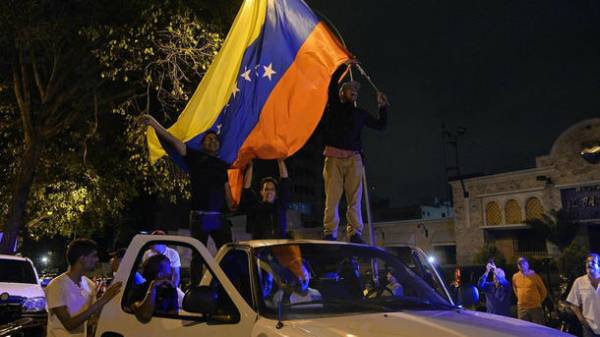 In the United States, the group of senators prepared a bill on measures to resolve the crisis in Venezuela, including additional sanctions against the fighters against democracy, reports Reuters, citing sources, reports "RBC-Ukraine".
It is reported that set out in the bill measures to deal with the crisis in Venezuela, grouped into 11 thematic sections. Measures proposed to be applied against convicted of corruption Venezuelans or those who flout the rules of democracy. In addition, it is reported that the senators and congressmen call on President Donald trump to make infrastructure in the US is not under the control of the Russian state company "Rosneft".
In particular, Reuters indicates that in 2016, the Venezuelan oil company PDVSA used a 49.9% stake in the U.S. Citgo Holding Inc. to ensure obligations to Rosneft, but in January 2017, ConocoPhillips company filed a lawsuit against PDVSA, challenging the transaction. The document says that half of Citgo Holding Inc. became the collateral for the loan from "Rosneft" in the amount of $ 1.5 billion. Us senators fear that the critical objects that control Citgo may be under the control of "Rosneft". According to Reuters, "Rosneft" has given loans to PDVSA in the amount of 4-5 billion dollars.
We will remind, earlier it was reported that Venezuela arrested more than 1,5 thousand people for participation in the riots.
Comments
comments