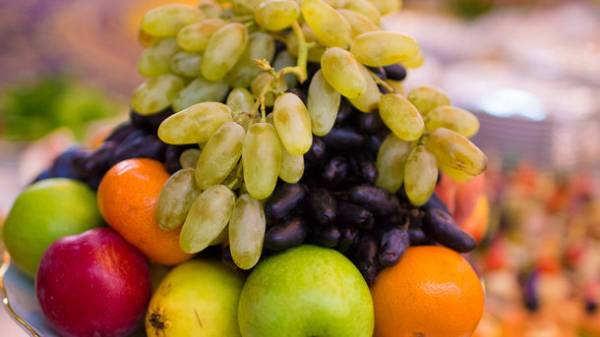 Apple Spas in 2017 we celebrate tomorrow, August 19. Also on this day, Orthodox Christians celebrate the religious holiday of the Transfiguration of the Lord.
Apple Saved – the second in a series of "three Spasov". Every year they celebrate 14 August (Honey), 19 Aug (Apple) and 29 August (Nut or Grain).
Apple spas in the gardens starts a busy time. Apples preserved for winter in various ways: dried, soaked, canned. It was believed that after Apple Spasa summer's beginning to give up their rights next season.
SEE ALSO
Honey Spas: what not to do in this day
On the occasion of the celebration in the temples of the solemn Liturgy. People sanctify apples that only this day is allowed to eat.
Need treat carefully to the choice of products that you want to consecrate the Church. Because each product has its symbolic meaning.
What to prepare for consecration
On this day, the Church consecrated primarily apples, pears, grapes, plums, peaches. You can also vegetables, including tomatoes and carrots. It is good to put in the basket honey, rye, wheat.
You can put bread, salt, horseradish (a symbol of steadfastness in the faith), also cakes with apples. Recall that we wrote today how to bake a delicious Apple pie.
The more varied and more beautiful you decorate your basket, the better. It is so, you symbolically give to give the richness and generosity of nature. Decorate the basket can be a variety of ribbons and fresh flowers. Complement your fruity kit are candles, herbs (mint, chernobrivtsy, thyme). Living green symbolizes joy and faith in immortal life.
What not to wear to Church
In the basket is not worth to put money and other material values, as well as alcohol (except wine of Cahors). Remember: consecrated products should be disposed of. They are trying to eat at the Banquet table to share with guests, family, friends. Spoiled leftovers are not thrown away. Recommend them were given livestock or buried in the garden.
Should this day take the kids out for the poor and sick people, the more apples will give – the more kind and generous to you God.
Save Apple needs to remind people about the importance of spiritual transformation.
Comments
comments