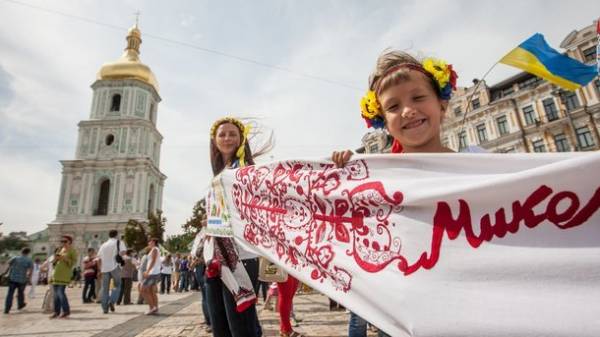 On Independence Day, Ukrainians will enjoy the weather, almost no rain. About this Facebook informs the forecaster Natalia Didenko.
"On 24 August, the rains are more probable at night in Kiev, Chernigov, Sumy, Poltava regions. Day 24 Aug periodic precipitation will go with the Kiev region and will be only in Sumy and Kharkiv. , Mainly without precipitation. Plus, even after cooling 22-23 August on Independence Day, the temperature will be equalized and will rise to comfortable values. That is, a shirt with long sleeve can be worn without regard to the heat," wrote Natalia Didenko.
SEE ALSO
Where to go on Independence Day: parade, festivals and concerts
In Kiev on Independence Day will be a Sunny day and the air warms up to 25 degrees, said forecaster.
"August 24, Independence Day, according to preliminary estimates, the air temperature in the capital will be comfortable, about 25 degrees, and the rains will cease and leave the sun", she added.
We will remind, in the beginning of next week weather front from the territory of Poland will bring to our country cold, rain and thunderstorms, and sometimes hail with the storm.
Comments
comments