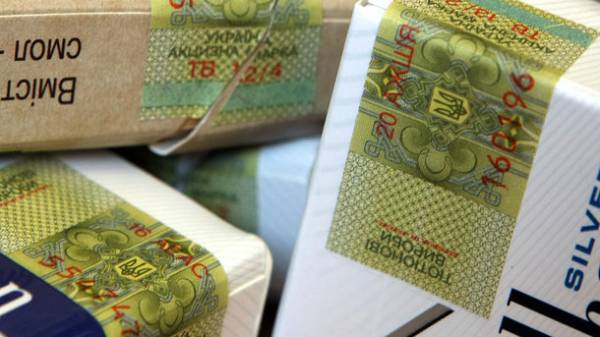 The state fiscal service (GFS) of Ukraine has developed a draft government resolution, which provides for the introduction of the minimum wholesale release and retail prices on tobacco products.
According to the draft decree, the minimum wholesale selling and retail prices for a pack of cigarettes with filter shall be of 22.44 and 21.1 hryvnia hryvnia, respectively.
Wholesale selling and retail prices for a pack of cigarettes without filter – 18,25 and 18,84 hryvnia.
The project also envisages the introduction of appropriate prices for raw tobacco, tobacco refuse, cigars and cigarillos. The decree will enter into force after 15 days from the date of its publication.
According to SFS, the conditions of competition between the manufacturers of tobacco products in the last 2 years, a decrease in the prices of all brands of cigarettes from 20 to 30%.
After the increase in excise tax rates by 40% from 1 January 2016 proportionate increase in cigarette prices has not occurred.
"This situation with prices on tobacco products in Ukraine is one of the factors contributing to smuggling of cigarettes from Ukraine to the EU countries, where prices are much higher," – says the decision.
According to the documents, decrease in sales of wholesale and retail prices on tobacco products leads to a decrease in taxable base value-added tax and excise tax on retail sales of excisable goods and, as a consequence, the deficit of the budget of these taxes.
Comments
comments