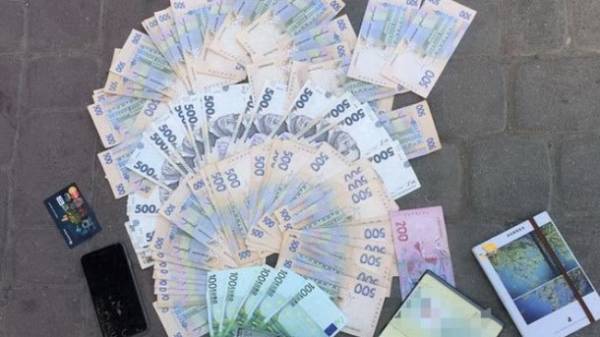 In Ivano-Frankivsk region SBU exposed the criminals who helped to cross the border for persons who are denied entry to biometric passports. About this Facebook reported the press center of the SBU.
"The security service of Ukraine exposed illegal activity of a group of residents of Ivano-Frankivsk and Transcarpathian regions, which produced fake ID cards for crossing the border for persons who are denied entry to biometric passports.
Attackers are formed to customers a package of forged documents about allegedly visiting a 30-kilometer border zone on other people's names. On the basis of their produce ID cards of participants of small border traffic is an intergovernmental agreement which gives the inhabitants the possibility of free crossing of border without fingerprint verification", – stated in the message.
As noted, such services were in demand among people who have lost their right of entry to the EU for exceeding the period of stay or employment without a visa, which would give such a right.
"In addition, the attackers made ID card with the same photo, but in the name of a citizen of one EU country that granted the right to the holder to circulate within the EU to bypass defenestrating period due to visa-free regime. The set of cards the attackers was estimated at fifteen thousand euros", – stated in the message.
In the SBU reported that one of the band members law enforcement officers detained upon transfer to the customer ready package of documents near the train station in Kiev.
SEE ALSO
Biometric passports in Ukraine will not have time to print
"The 26-year-old local resident, seized thirty-nine thousand – the second part of the sum he received for the fake ID card. During the search also found an ID card in his own name and prepared cards for other customers. Open criminal proceedings under part 3 St. 332 Criminal code of Ukraine. Preparing the message on suspicion to the detainee and other members of the group", – stated in the message.
Earlier, the state border service reported that more than 162 thousand Ukrainians used the right of visa-free entry to countries of the European Union as of August 4, and only 55 citizens refused.
Comments
comments