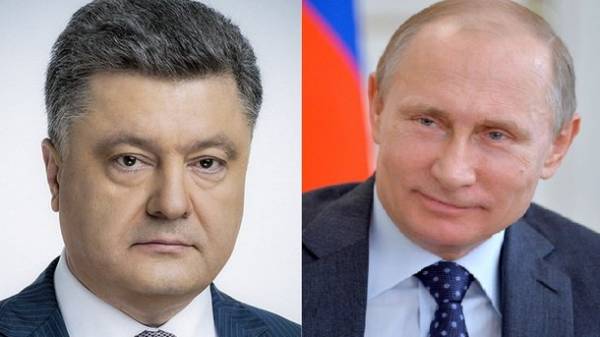 Russian President Vladimir Putin held a telephone conversation with Chancellor of Germany Angela Merkel, President of France Francois Hollande and President of Ukraine Petro Poroshenko.
As the press service of the Kremlin, the leaders of the "Normandy Quartet" reaffirmed commitment to the implementation of the Minsk agreements in the sphere of security and political aspects of the settlement. They welcomed the agreement on the resumption of the Easter truce, reached during the meeting of the Contact group on 29 March, and stressed the importance of its strict observance.
In addition, the leaders urged to intensify work on solving the problem of the exchange of detained persons by the formula "all for all".
Also during the talks, the sides expressed regret in connection with cases of threats against the Special monitoring mission of the OSCE. "Gratitude was expressed to President of France Francois Hollande for his efforts in the framework of the "Norman Quartet" and the hope is that the work in this format will be continued after the presidential elections in France," – said the press service.
We will remind, on April 6 in Minsk hosted a meeting in the Normandy format at the level of diplomatic advisers. Diplomatic advisers to the leaders of Ukraine, Germany and France condemned the violation of the truce by militants from 1 April this year, and urged Russia to unlock the process of liberation of hostages in the Donbas, in particular, on the eve of the Easter holidays.
Comments
comments