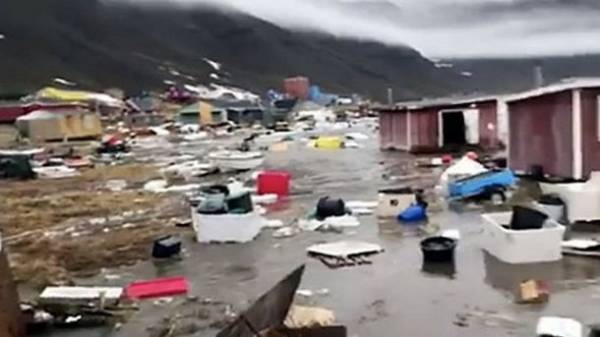 In some areas of Greenland now struggling with flooding caused by an earthquake measuring 4 points and tsunami. It is reported the Danish newspaper Ekstra Bladet, citing data from the local police, the TV channel "112 Ukraine".
"Earthquake measuring 4 points occurred on Saturday evening near the settlement of Nuugaatsiaq in South-West Greenland", – stated in the message.
The earthquake caused high waves that covered the settlements and a large area was flooded.
In total, the settlement lived 101 inhabitants, 78 of whom were evacuated. Two people were seriously injured, seven people injured not so sereznye. 23 people should be evacuated, but the authorities verify the information, whether they were at the time of the earthquake in the settlement.
In addition, the tsunami in the sea washed away 11 houses.
As previously reported, part of the glacier Zachariae Isstrom, which is part of the Greenland ice sheet, broke off and is currently melting because of higher air temperatures and warm ocean currents.
Comments
comments