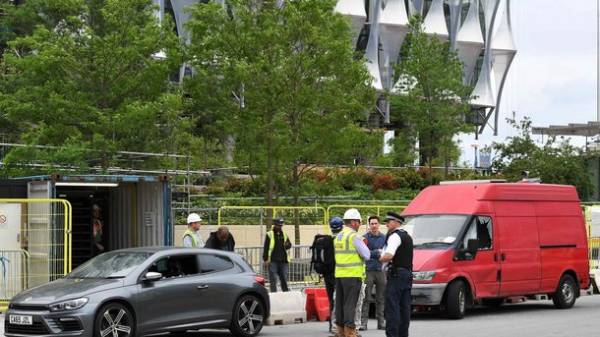 In London near the US Embassy in Wandsworth, the police conducted a controlled explosion of two cars left unattended near the building of the Embassy, the TV channel "112 Ukraine" with reference to The Guardian.
The explosion occurred around 17:15 (19:15 Kiev time) on Ponton Road, which was closed to traffic. Police used a robot to destroy the bomb to blast the red van parked near the new Embassy.
On the scene there are specialist officers, as well as ambulances and fire trucks, cordons were placed.
The first staff moves into the building early next month.
As reported, in the night of 4 June in London there have been two attacks, in which 7 people were killed at least 48 people were injured.
Recall that the first attack took place on London bridge around 22:00 local time. White van at high speed and ran over the pedestrians. Immediately became aware of two dead and five injured. The bridge was blocked on both sides, the police began to evacuate people.
Comments
comments