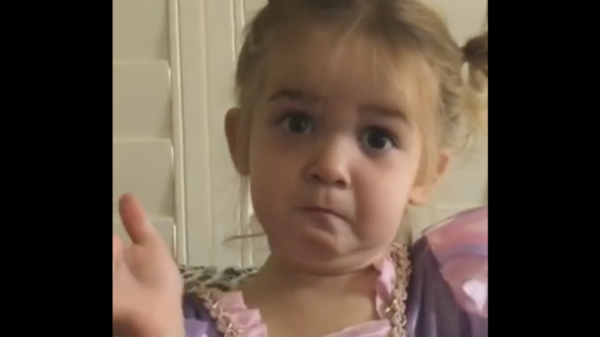 Over half a million hits collected funny video of two girls Nice. Babe lives in Arizona. On account of the child says that the whole soul hates kindergarten and everything connected with it.
SEE ALSO
"I'm calling the cops": video with white fuzzies caused controversy in the network
"My mother enrolled me in kindergarten. I told her that I want to law school, says Mila on camera. – A mother, so I said, "No, Mila, you're only two years". And here we come to the place and I got a shock. The teacher is a suspicious type. Children – crazy, throwing staplers," says the girl rolling her eyes.
Look at the video, looks like a future artist and maybe a movie star.
Comments
comments