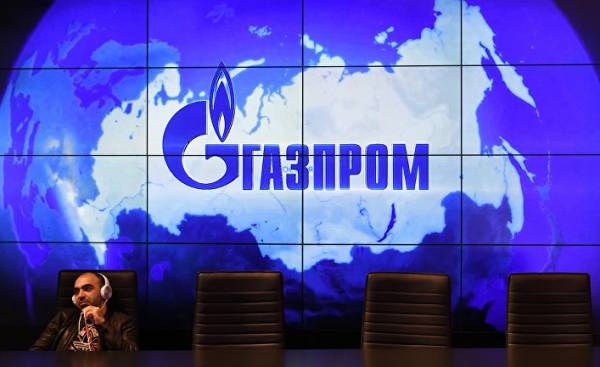 Countries that have natural gas should be considered separately from those that have gas industry. If countries with these two different characteristics do not unite their efforts in some regions with large reserves of natural gas, and energy resource does not matter. For example, to "Gazprom" for the gas pipeline "Power of Siberia", which stretches to China, you need to divide the helium that is extracted from deposits in Eastern Siberia. Without separation, this gas is impossible to put on the market. Natural gas is from Russia, and the separation of helium from Germany. To date, the relevant companies of the two countries cooperated on this issue. But in the future this interaction is problematic. Why?
A monopoly on the technology for the separation of helium contained in natural gas, has a German petrochemical giant Linde. That with the expansion of the sanctions that America uses against Russia, the German Linde will be included in the framework, and the future of Russian gas exports to China is in danger, I wrote on August 3 in the column under the heading "How the US will hit Germany and Russia!". Since then, have not had time to dry the ink, as on tapes of news agencies there was an interesting news. Two major player in the industrial gas sector, the German Linde Group, Praxair and American — said at a press-conference about the beginning of the merger procedure.
In addition to the size of this merger is $ 75 billion, you need a good understanding of the sphere that it touches, as well as timing. Because the merger will end a month after the election in Germany, October 24, 2017. Marriage companies of this magnitude can be considered early, but it should be interpreted. You can say: "America has suppressed". In addition, sanctions of America against Russia, Germany will also take a final decision after the election.
But there are three questions the answers to which we must wait with excitement.
We are witnessing attempts by one stroke to clamp down on Russia and China and even the European Union?
How these events and American sanctions will affect the Russian-German project "Nord stream II" that will be laid under the Baltic sea?
How valuable in ensuring the needs of the EU in natural gas after these events will be the "Turkish stream", which will transfer Russian natural gas to Turkey and Europe?
As a response to this move, Russia and China?
World politics is formed by such steps. And it would be wrong to look at this issue only from the point of view of the merger of the two companies.
Comments
comments