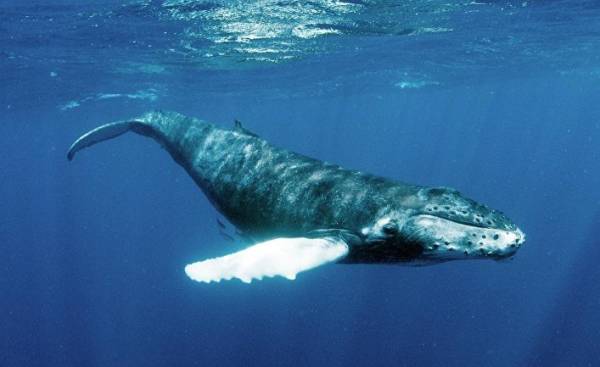 In recent years, in Russia among young people the popular game "the Blue whale", which led to a large number of victims. A month ago, numerous media outlets reported that this game has come to China.
What is the "Blue whale"
In the group on the social network administrator every day gives tasks to the participants. Gradually the participants go into a state of psychological treatment. The first task to perform is simple: "to get up in 4 hours and 20 minutes in the morning, see all-day horror films," and so on, but gradually the tasks become more complex and lead to pain and injury. It's a tough game that on the 50th day leads to death.
The problem of "Blue whale" in China
Some Internet resources reported about the suicides of students who knew about the "Blue whale", but a direct relationship with this game has not been confirmed.
However, Chinese social networking group "the Blue whale" from the girls, for example, require to send a picture in the Nude to prevent exit from the group. Or in groups that do not have any relation to this game, refer to it to increase the number of participants. That is, in China the problem is it is such manifestations that are not directly related to the goals of the game.
Most likely in China this game will not be popular
Users who read news about such incidents on the Internet, will react very easily and optimistic. Most of them leave only one comment: "What task?".
Chinese kids homework so much that this is often pass on the news. In 2015, the statistical company in the field of education has published the results of a study conducted among students of Junior and middle classes. Chinese students spend on homework in an average of three hours. It is twice more than the indicators around the world and four times more than in Japan.
In addition, the proportion of pupils who do not sleep until 11 PM, is 18.2% for elementary grades, 46.3% of the middle classes and of 87.6% for the senior classes. Many pupils do not exceed seven hours.
In such circumstances, it is not easy to do the job, which is to stand at 4-20 am. "Even if someone wakes up so early he is likely to learn, not to watch horror movies". This opinion is voiced by those Chinese who learned about the "Blue whale". In other words, young people simply do not have time to play this game.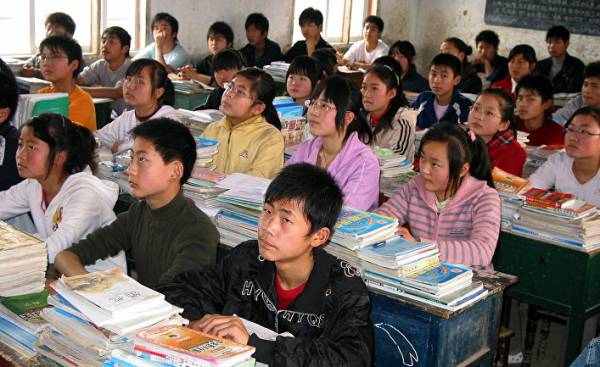 © AFP 2017, Francois Vodopadiki school in Anhui province, China
Even if you have children who love to have fun, no time to play the suicide, it is extremely difficult to live in when they are every day flooded with homework. Despite this, if you consider the fact that all of this is early preparation for entrance exams to University, which is actually defined by the "sink or you swim", this torture is not so easy to give up.
Some adults make fun of the students: "When do the 50-th task, maybe we should create a group for successful completion of the examination in University?". I hope Chinese students who read such statements, you will understand that nothing lasts forever and that hard times one day you too will come to an end.
Comments
comments